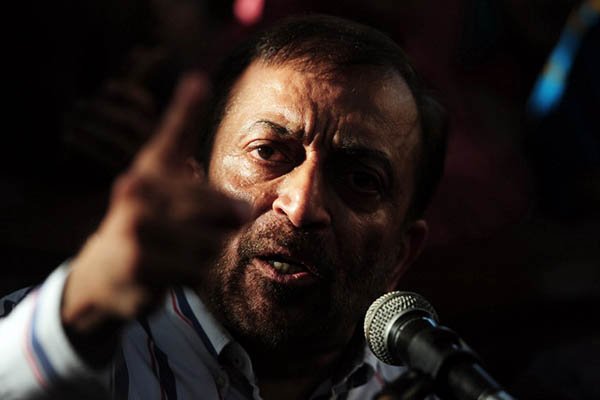 ---
ISLAMABAD: The Islamabad High Court (IHC) dismissed on Monday Farooq Sattar's petition, upholding an ECP decision to remove him as the convener of the Muttahida Qaumi Movement-Pakistan (MQM-P).

Justice Aamer Farooq's decision enabled Khalid Maqbool Siddiqui to head the party as its convener.

The verdict was reserved by the court in April this year.

At the beginning of hearing, the court had suspended the ECP order. However, the order was restored after the petition's dismissal.

A faction in MQM-P had moved the ECP against Sattar after a rift emerged in the party ranks over the award of party tickets in Senate elections. The erstwhile convener of the MQM-P had challenged the ECP verdict before IHC.

Babar Sattar, the counsel for Farooq Sattar, argued that according to law, the ECP had no jurisdiction over internal party matters.

"MQM-P is officially listed under Farooq Sattar's name at the ECP," he contended.

"If another person claims ownership of the party, they are to approach a civil judge, the ECP can't hear such cases," Babar had argued. "If required, we are willing to hold the intraparty elections again."

Farooq Sattar approaches IHC against ECP decision to remove him as MQM-P convener

Justice Farooq had directed all respondents of the petition filed by Sattar to reply by April 11.

Among the respondents are the ECP, MNAs Kanwar Naveed Jameel and Khalid Maqbool Siddiqui.

Sattar, in his petition, maintained that he was 'illegally' removed as the party head on February 11 by members of MQM-P's central coordination committee.

"The said illegal removal was confirmed by the learned ECP in its March 26 order," the petition read.