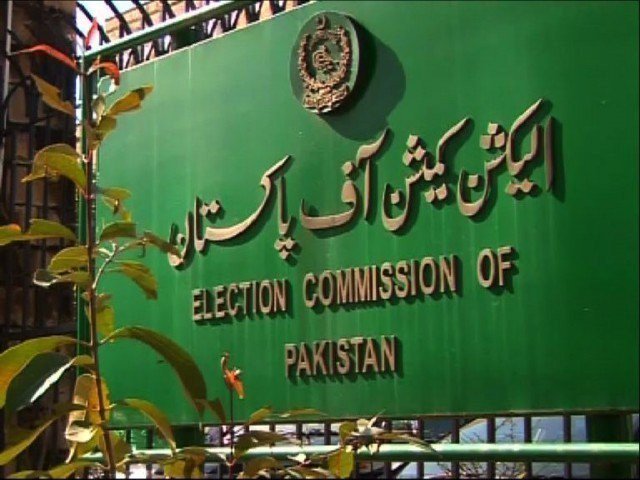 ---
QUETTA: So far the Election Commission of Pakistan (ECP) has received nomination papers from 22 candidates against the NA-265 seat in Quetta II constituency while June 8 is the last date for filing applications.

Under the delimitation, Quetta has been divided into three constituencies-Quetta I (NA-264), Quetta II and Quetta III (NA-266). Balochistan has 16 National Assembly and 51 provincial assembly seats.

ECP starts accepting nomination papers, June 8 set as last date for submission

Balochistan Election Commissioner Nayaz Baloch said, "The ECP has received 22 nomination papers in two days.

"The candidates have been informed that the final date to submit nomination papers in the Election Commission Office is June 8. From June 9 till 13 their documents will be scrutinised."

Balochistan Awami Party founder Saeed Ahmed Hashmi, his wife Dr Ruqayya Hashmi, Nawabzada Haji Lashkri Raisani from BNP, Ismael Gujjar, Nawabzada Hamayoun Jogezai, ANP's Arbab Umar Farooq Kasi, PTI's Qasim Sori and PPP's Rozi Khan Kakar are among the key names contesting for the NA-265 seat.

Top court suspends LHC order rejecting newly-drafted nomination papers

Former chief minister Sanaullah Zehri, Nawab Raisani, Sarfraz Bugti, Jangez Marri, Gizen Marri and Aali Bugti submitted forms as independent candidates for the same seat.
Many political parties are still facing hurdles due to the new delimitations and are urging the ECP to address their grievances.

"We are still confused over the delimitation as many of our constituencies have been removed, while some have been added which is expected to create hurdles in the election process," said National Party General Secretary Mehrab Baloch, demanding more representation of Balochistan in the National Assembly.

Elections Act: IHC rules out changing nomination papers

Meanwhile, the Balochistan High Court had nullified delimitation of eight constituencies in Quetta last week on public concerns and ordered the ECP to redraw them.

Also a unanimous resolution seeking one month delay in the general election due to simmering summer had been adopted by the members in the Balochistan Assembly.

"Following the delimitation issue in Balochistan, the election process could be delayed in Balochistan as we are still unable to understand the delimitation of eight constituencies of Quetta," said Balochistan National Party-Awami's Dr Nashnas Lehri.
COMMENTS
Comments are moderated and generally will be posted if they are on-topic and not abusive.
For more information, please see our Comments FAQ