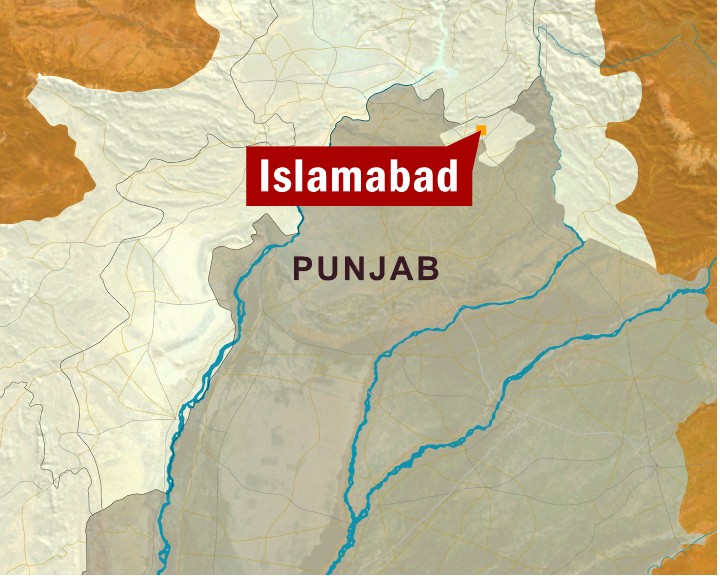 ---
ISLAMABAD: Shehzad Town Police on Saturday brought a man to the Pakistan Institute of Medical Sciences (PIMS) who had been castrated and was bleeding severely.

He was immediately shifted to the Surgical Intensive Care Unit of the hospital where the doctors performed surgery on him. The police gave his name as Darshakht Khan, aged between 35 and 40, a resident of Haripur. According to police spokesperson, the man castrated himself in police custody. "He was arrested by the police on Saturday for being involved in a number of cases of robberies and murder.

He had been taken to the police station where the complainants of the murder case had also gathered. After he was identified as the murderer, he picked up a knife lying in the office of the investigation officer and castrated himself," he said. The police spokesperson claimed that the man picked up a knife lying in the office of the investigation officer, and that he had been properly body-searched after the arrest.

However, his senior officer gave a different version of the same incident. Talking to The Express Tribune, Superintendent of Police Rural Circle Tahir Ayub said that the man used a blade hidden in the collar of his shirt to perform the cruel act on himself. "After he was identified by the people whose son he had killed in a robbery, he used this tactic to get sympathies for himself," Ayub said.

Sources in the police station told The Express Tribune that the man was picked up from Faizabad area on Thursday, after which he had been kept in the police station. SP Tahir Ayub, however, denied this, claiming that the man was picked up on Saturday. "We had acquired his arrest warrants before picking him up. He was wanted in over 10 cases of robberies and burglaries and also in a murder case registered in the Shehzad Town Police Station.

Today (Saturday) he had to be presented before the complainants for identification-parade, who identified him as their son's murderer," the SP said. The SP said that after being identified as the murderer, the man staged a "drama" to malign the police . "In my whole service, I have never come across such a notorious criminal. He was a gangster and we will produce all available evidence against him in the court," he said.

Till the filing of this report, the man was in the ICU at Pims. However, doctor said, his condition had improved and he had regained consciousness after the operation. Doctors are hopeful that his reproductive system will function normally.
COMMENTS
Comments are moderated and generally will be posted if they are on-topic and not abusive.
For more information, please see our Comments FAQ