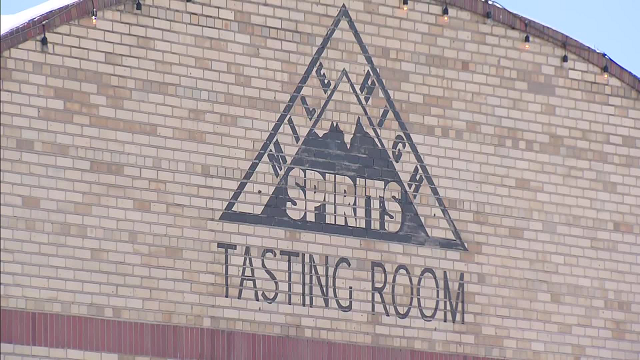 ---
An off-duty FBI agent accidentally shot a bystander while dancing at a bar in the US city of Denver, Colorado, according to the BBC.

According to the police, the gun fell from his holster as he danced and fired off, hitting the bystander in the leg. A video has circulated widely on Twitter that shows the agent performing a backflip when the gun slips from its holster and falls. In the video, the agent grabs at the gun on the floor and fires a shot by mistake.


This FBI agent lost his gun during a dance-floor backflip and accidentally shot a bar patron https://t.co/g3AA80yyxN pic.twitter.com/kXAFM83iAn

— CNN International (@cnni) June 5, 2018


A crowd had gathered round the dance enthusiast on the dance-floor at Mile High Spirits and Distillery bar on Saturday, as seen in the video.

Viral video shows Careem captain, customer engaging in heated brawl

The mood shifted quickly when the gun shot off. The shaken patrons watched the agent grab his weapon, hold up his hands and leave the dance-floor.

The bystander, a fellow male customer, was rushed to the hospital but his injury was non-lethal. The agent has since not been named and it remains unclear if he will face charges or be subjected to disciplinary action.

According to the Denver Police Department, the agent "was dancing at a nightclub when his firearm became dislodged from its waistband holster and fell on to the floor. When the agent retrieved his handgun an unintended discharge occurred".

Ali Gul Pir adds his flavour to viral Pakistani photos and the result is seriously funny

The statement did not name the agent but proceeded to say that "the victim was transported to the hospital with a good prognosis."

Police have asked witnesses to come forward and provide testimony for the investigation. They are currently waiting on lab results to see "if alcohol was a factor".

Police spokesperson Marika Putnam reported that the agent was escorted to a police station and later released under the care of an FBI supervisor.

The incident remained under investigation by the Denver Police Homicide Unit, according to the District Attorney's office.

The DA will decide if the agent's actions should be charged as a criminal offence.

This article originally appeared on BBC News.