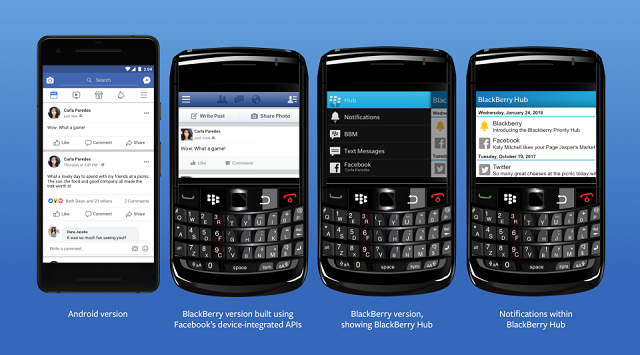 ---
With the Cambridge Analytica scandal fresh in the memories of everyone affiliated with Facebook, this latest report couldn't come at a worse time.

According to The New York Times, Facebook had partnered with at least 50 device makers such as Apple, Samsung, Amazon, and Blackberry to provide them access to consumer data.

The partnerships have allowed Facebook features to be integrated into the phones, also referred to as device-integrated APIs. Blackberry, for instance, allows users to call their Facebook friends.

Previously, the social media giant was caught up in the Cambridge Analytica scandal where it provided information to help Trump's campaign in the 2016 US elections.

Cambridge Analytica to close after Facebook data scandal

According to Times, Facebook hasn't treated these smartphone and tablet makers as a third-party allowing them access to user data without consent.

Reportedly, some manufacturers could retrieve a user's friends data even if they believed otherwise.

Facebook has tried to end this practice and partnership with device makers since April, according to Mashable.

"We've already ended 22 of these partnerships. As always we're working closely with our partners to provide alternative ways for people to still use Facebook," stated the blog post.

US investigating Cambridge Analytica

The social media giant has responded to the New York Times report by saying that the company disagrees with the issues raised in the newspaper regarding the device-integrated APIs, saying that it controls the agreement terms "tightly from the get-go" and that it was different from the Cambridge Analytica instance.

"Contrary to claims by the New York Times, friends' information, like photos, was only accessible on devices when people made a decision to share their information with those friends. We are not aware of any abuse by these companies," states the blog post.