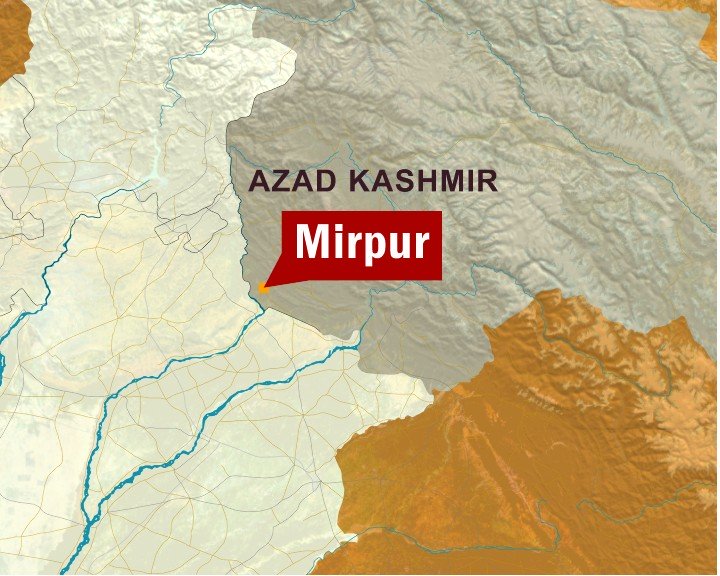 ---
MIRPUR: Eight people were killed and seven others injured, one of them seriously, on Sunday when a speeding passenger wagon skidded off the road and fell into deep ravine at Peer Gali, about 20 kilometre away from the city.

Islamgarh police station head SHO Waseem Nawaz said that eight bodies and seven injured were recovered from the gorge and rushed to Mirpur Divisional Headquarters Hospital in critical condition.

Investigating Police Officer Waseem Nawaz said that the ill-fated Hiace Passenger Wagon No: LES-5933 was on its way from Rawalpindi to Samani (Bhimbher district) via Mirpur when it met the mishap at about 1.00 pm while negotiating the high-steeped highway in the hilly terrain of the district.

Those killed included women and children as well. People of the area immediately rushed to the scene of the accident to help the local rescue teams and shifted the bodies and injured to the DHQ Hospital.

Some bodies were identified as driver Muhammad Wasim, Ishtiaq, Kareem, Azan and Rukhsana Bibi.

Deputy Medical Superintendent and Head of Emergency Wing at DHQ Hospital Dr Azeem Ratayal said that six of the injured had been admitted to the hospital.

Whereas a seriously injured woman, namely Rukhsana Bibi, was being shifted to a hospital in Islamabad.

Those injured admitted in the hospital were identified as Rukhsana, Mahnoor, Hinna, Usman, Waseem and Mukhtar, the doctor added.