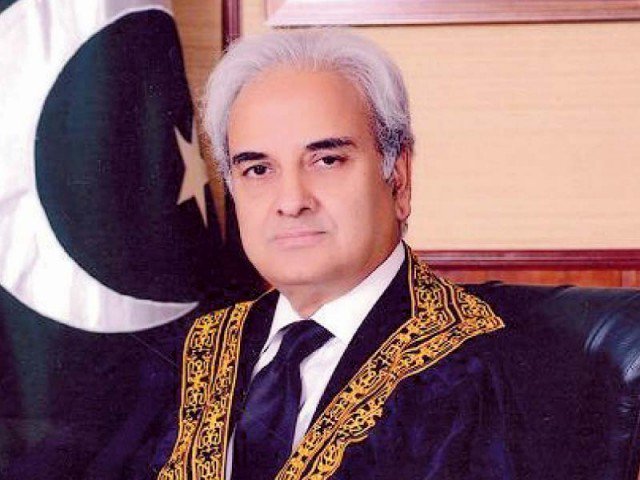 ---
Caretaker Prime Minister Justice (retd) Nasirul Mulk has directed the government's legal team to approach the Supreme Court of Pakistan against the Lahore High Court (LHC) verdict declaring nomination papers for coming general election null and void.

The decision was taken to ensure that this year's polls, scheduled for July 25, are held on time, sources told Express News on Saturday.

On Friday, the LHC declared the new nomination papers made by parliament against Article 62, 63 of the Constitution and directed the Election Commission of Pakistan to redraft them.

Earlier today, the ECP announced they will approach the top curt against the LHC rejection of the nomination papers designed by the parliamentary committee and Balochistan High Court (BHC) decision nullifying new delimitations of eight constituencies.

Will appeal LHC verdict, ensure elections are held on time: Ayaz Sadiq

According to Additional Secretary ECP Dr Akhtar Nazir, "Elections will be held on July 25. Any caretaker government or authority can't appoint or transfer any government employee until the general elections as per the Election Act."

In the LHC verdict, the petitioners contended that the candidates taking part in the elections had been protected by the new changes in the forms, as a result of which the voters would not be able to know about the candidates they were voting for.

The petitioners asked the court to declare the impugned forms unconstitutional. They had argued that the parliament was not competent enough to draft the forms for candidates as it was the job of the ECP.

On the same day, BHC also nullified new delimitations of eight constituencies of the province and ordered the ECP to review flaws and reorganise delimitation according to population of the constituencies.