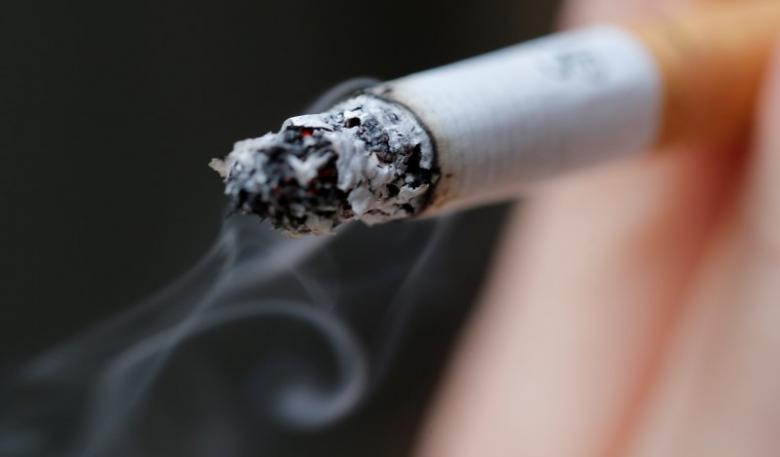 ---
ISLAMABAD: In Pakistan, tobacco use is a cause of death of around 160,100 persons every year, Federal Minister for National Health Services Saira Afzal Tarar said on Thursday.

"Tobacco use is an important factor for the development of coronary heart disease, stroke, and peripheral vascular disease," she said at an award presentation ceremony held on the occasion of World No Tobacco Day.

Reminding that almost 23.9 million Pakistani adults currently use tobacco in any form, Tarar said the ministry had taken numerous measures to curb the use of tobacco. In this regard, the size of Pictorial Health Warning (PHW) would be increased to 50% of cigarette packs from June1 and 60% from June 2019.

Moreover, sale of loose cigarettes by retailer had been banned. Import of Sheesha (tobacco and non-tobacco) and related substances had also been banned. To reduce exposure to tobacco advertisements, Federal Ministry for National Health Services banned tobacco and tobacco products advertisements in print, electronic and outdoor media.

Tarar said that awareness measures had been taken to reduce the demand of tobacco products. In this connection, three mass media campaigns with the assistance of vital strategies had been implemented. Awareness interventions had also been carried out with the support of PEMRA and Central Film Censor Board.

Heartbreaker? Smoking causing millions of heart attacks, strokes: WHO

WHO is talking

Speaking on the occasion, WHO head in Pakistan Dr Mohammad Assai, appreciated the Tobacco Control Cell of the Ministry on taking very important measures to reduce prevalence of tobacco use in the country. He emphasised on the "Best Buys" for an effective tobacco control in Pakistan.

These he said are: Increase excise taxes and prices on tobacco products; Implement plain packaging and large graphic health warnings on all tobacco packets; enact and enforce bans on tobacco advertising, promotion and sponsorship; eliminate exposure to second hand smoke in all indoor workplaces, public places and public transport; implement effective mass media campaigns that educate the public about the harms of smoking tobacco use and secondhand smoke.

Separately, Shifa  International Hospital Islamabad also organised an awareness campaign among patients and general public to mark World No Tobacco Day. The campaign was organized to highlight the links between the use of tobacco products and cardiovascular diseases and to increase awareness among general public on harmful effects of exposure to second-hand smoke on cardiovascular health.

Saba Qamar delivers powerful message about smoking in latest Instagram post

Consultant Pulmonologist SIH Dr Aftab Akhtar shared that In Pakistan smoking causes an estimated 90 percent of all lung cancer deaths in men and 80 percent in women and it claims lives of 100,000 people every year. Tobacco smoke contains 4,000 chemicals out of which 250 are known to be harmful for humans and 70 of them cause cancers. More than 600,000 non-smokers are dying each year from second-hand smoke worldwide and one-third of them are children, he said.

He added that various cancers including acute myeloid leukaemia, lung cancer, mouth cancer, throat cancer, stomach cancer, bladder cancer, cancer of the cervix, cancer of the oesophagus, kidney cancer, cancer of the larynx (voice box) and uterus cancer are caused by direct smoking, second-hand smoking, chewing tobacco and using pan, gutka or sheesha. "Smokers face an increased risk of certain types of throat and stomach cancers, even years after they quit," he remarked.

Published in The Express Tribune, June 1st, 2018.
COMMENTS
Comments are moderated and generally will be posted if they are on-topic and not abusive.
For more information, please see our Comments FAQ