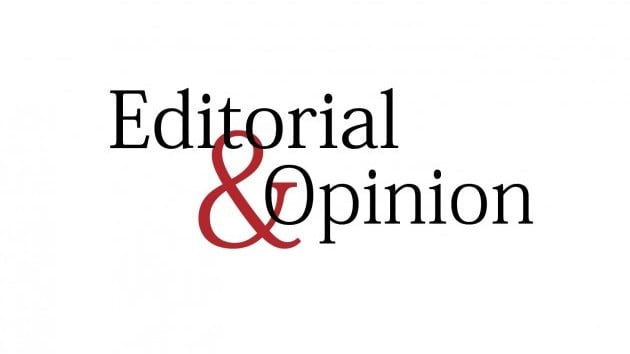 ---
The Ahmadi community in Lahore is reeling in the aftermath of the attacks on two places of worship that left at least 80 dead and many others injured. Funerals have been taking place across the city; family members sit by bedsides in hospitals and the grief. It extends beyond the Ahmadis to many others who have been left shocked by what happened. The intolerance and hatred we have lived with for so many years has not affected everyone. Humanity still remains intact.

But it has increasingly been overtaken by bias — and the Ahmadis have been its worst victims. The state's decision to 'define' Muslims in 1974 acted to categorise them as 'non-Muslims'. Equally sweeping changes in the law introduced under the late General Ziaul Haq placed on them harsh restrictions that prevented them from calling their places of worship 'mosques' or preaching their faith. The laws effectively rendered the Ahmadis outcasts and made it possible to bring charges against them on the slightest pretext. Time and again, even in the years after Zia, the state watched silently as they were attacked and anti-Ahmadi extremist groups incited all kinds of violence against them. No attempt was made to prevent these outfits from advocating the social ostracisation of Ahmadis on the basis of their belief or encouraging other action against them including murder. Gatherings organised to propagate anti- Ahmadi messages have taken place regularly, most often near Rabwah — re-named Chenab Nagar in 1998 by the Punjab government against the wishes of its majority Ahmadi population.

The terrible events we have witnessed are a direct outcome of the failure to check the growth of prejudice. The price of past folly is being paid now as the forces of state attempt to deal with the audacious attacks that took place Friday and the carnage they left behind. The toll taken by the killers, who broke into the places of worship armed with suicide jackets and sophisticated weapons of every description, could have been higher still had it not been for the bravery of two young Ahmadis. The men, both in their 20s, over-powered two of the assailants at the Baitul Noor in Model Town, removed their suicide jackets with the help of others and then held them captive until police arrived some 30 minutes later.

What the disarmed assailants said as they were held pinned to the ground is not insignificant. One of them mentioned a mission against 'infidels'; the other, speaking in Seraiki, cursed those who had prevented him from completing what he had set out to do. We see then the impact of brain-washing, possibly at seminaries. This is no surprise. Even at mainstream schools anti-Ahmadi sentiments are imparted every now and then; Ahmadis have faced discrimination at these institutions, prevented from sitting exams or forced to denounce their own faith. What is important to take note of is the growing evidence that the men came from the southern Punjab. The dangerous network of extremism that exists there should not be ignored any longer. It would, to use a pun, be suicidal to do so.

Yet this is precisely what the Punjab government has been doing. It was none other than his own law minister who not too long ago was shown meeting and travelling with a senior member of a banned outfit in central Punjab. When asked to explain this, the minister said that he had committed no crime and tried to justify his actions by implying that they were linked to the PML-N's by-election campaign which required him to meet 'politicians' of all shades. Despite this, the chief minister and other leaders of the PML-N continue to insist there is no 'Taliban' in the province. This, quite obviously, is a fallacy. The sights of bodies sprawled on floors, of terrified children clinging to fathers and of women weeping in anguish tell us this. Had action against extremist groups taken place earlier the tragedy we have seen may have been prevented. The question is whether there will now be some effort to close in on these groups before they strike again.

Published in The Express Tribune, May 30, 2010.
COMMENTS
Comments are moderated and generally will be posted if they are on-topic and not abusive.
For more information, please see our Comments FAQ