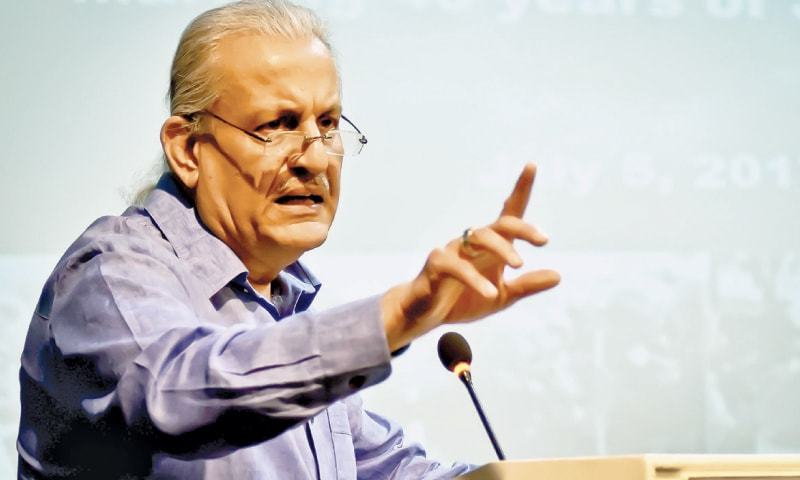 ---
Former Senate chairman Raza Rabbani on Tuesday approached the Upper House and sought clarification regarding remarks over upcoming general elections by the secretary of the Election Commission of Pakistan (ECP).

On May 28, Babar Yaqoob told the Senate, "We think that an effort will be made at an international level to sabotage the election but it would not be appropriate to give details here." The statement was made in front of the Senate's Standing Committee on Interior.

Senate send off: Farewell feasts by Rabbani, others cost Rs10 million

In open letters to Leader of the Opposition in the Senate Sherry Rehman and Senate Chairman Sadiq Sanjrani, Rabbani said that such a statement from the ECP casts doubt on holding elections within sixty days as mandated by Article 224 of the Constitution.

"It also has serious and far-reaching consequences and repercussions as the secretary has referred to an international conspiracy," the letter read.

Rabbani further asked the chairman and the opposition leader to either persuade the government to summon a session of the Senate .

"Yaqoob should be summoned to a Committee of the Whole of the Senate, proceedings of which may be held in-camera so the secretary can enlighten the committee on this international conspiracy," Rabbani added.