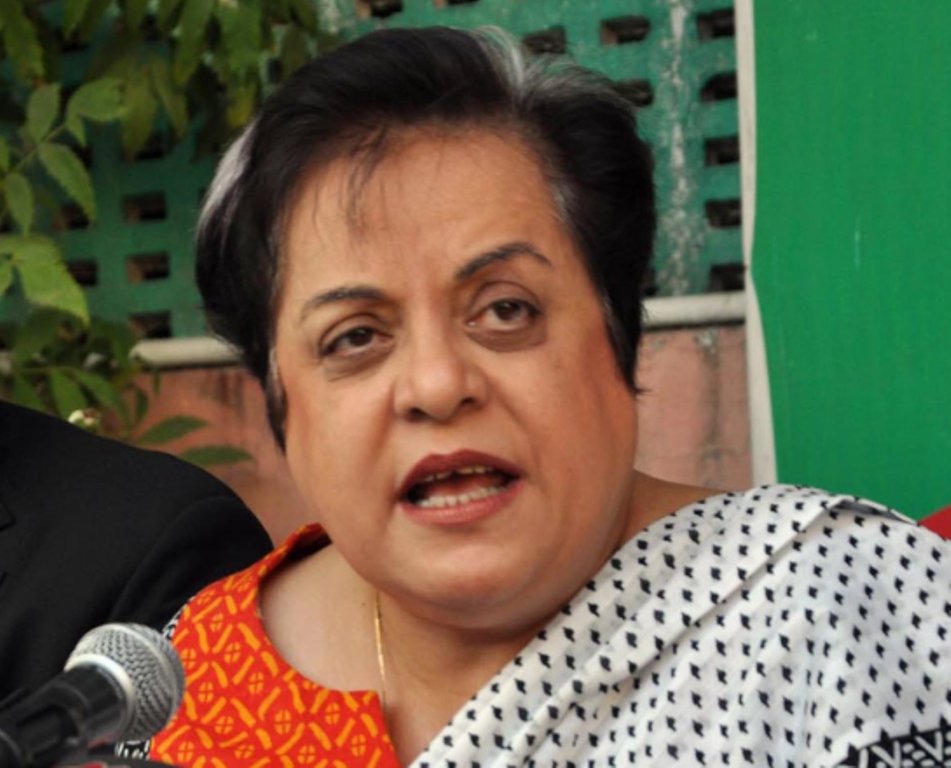 ---
ISLAMABAD: Weak diplomacy by Islamabad cost the country exclusive, beneficial terms with Washington and is currently failing the country in securing it a place on the table with 48-member nuclear supplier group.

This was stated by Pakistan Tehreek-e-Insaf (PTI) lawmaker Dr Shireen Mazari while addressing a workshop on "Chagai: 20 Years Later" to mark the 20th anniversary of the 1998 nuclear tests in the remote mountains of Chagai in Balochistan. The workshop had been organised by Strategic Studies Institute Islamabad (SSII).

Mazari, who is also the director general of the SSII, said that Pakistan has strong credentials on nuclear safety, security and non-proliferation.

Moreover, she said that Islamabad meets the requirements for full integration into the global multilateral export control regimes having adopted various measures regarding physical protection of nuclear materials and also developed strong mechanisms for regulating nuclear safety and radiation protection aspects —overseen by the Pakistan Nuclear Regulatory Authority (PNRA).

Nuclearisation of Indian Ocean pushing Pakistan, India closer to war: report

Dr Mazari suggested that Pakistan should engage with countries who had objected to India's inclusion to the Nuclear Supplier's Group (NSG). This, she suggested, Pakistan should accomplish by using its own diplomatic means to effectively deal with the issue rather than relying on intermediaries.

"Pakistan needs proactive and timely diplomacy to counter this issue," she said.

The problem, she highlighted, has been that our nuclear diplomacy has been weak.

India, on the other hand, has moved smartly and swiftly securing membership of supplier cartels one by one.

Nuclear conflict: Pakistan, India increasingly reliant on mediators

"Pakistan would be at a permanent disadvantage if India gets the NSG membership. Our diplomacy should be active on this issue," Mazari said.

She lamented that Islamabad never pursued diplomacy and rather relied on China. Pakistan, she said, only introduced a first-strike doctrine after India had devised its cold-start doctrine.

Moreover, it also addresses sub-nuclear threats and not only for nuclear threats. It means being able to address the threats at all levels.

She highlighted technological advancements over the past two decades, especially the acquisition of the first/second strike options in sea-launched missiles and cruise missiles.

"Our record on the nuclear issue is in line with global norms of non-proliferation. Therefore India should not be treated differently," she argued.

In this regard, she said that any Pakistani diplomatic effort should aim to highlight both India's proliferation record and also our own efforts in terms of strengthening our command and control and nuclear safety.

Moreover, there should be a criteria-based selection in NSG for non-Nuclear Proliferation Treaty (NPT) states and not country-specific.

Where it all started

Explaining the need for conducting the tests in the first place, Mazari said that if the bombs had not been exploded, India would have been recognised as a formal nuclear state and Islamabad would have been forced to give up its programme.

"It would have been impossible for Pakistan to conduct tests later," she said.

Mazari lamented that a lack of proper policy guidance in the aftermath of the 9/11 attacks, the US had successfully delinked India's programme from Pakistan's programme, allowing it to grant New Delhi civil nuclear concessions under the 2005 US-India Nuclear Deal.

Pakistan, on the other hand, opted to sign International Atomic Energy Agency (IAEA) safeguards — something that India avoided until it had signed a country-specific agreement with the US with exit clauses.

"Pakistan failed to carry out active diplomacy and it resulted in a free pass to India and allowed it to sign agreements which are softer," she said.

On the issue of Dr Abdul Qadeer Khan, she said that Islamabad had made a mistake since he did not break any law as Pakistan was not a member of the NPT. 

Published in The Express Tribune, May 29th, 2018.
COMMENTS
Comments are moderated and generally will be posted if they are on-topic and not abusive.
For more information, please see our Comments FAQ