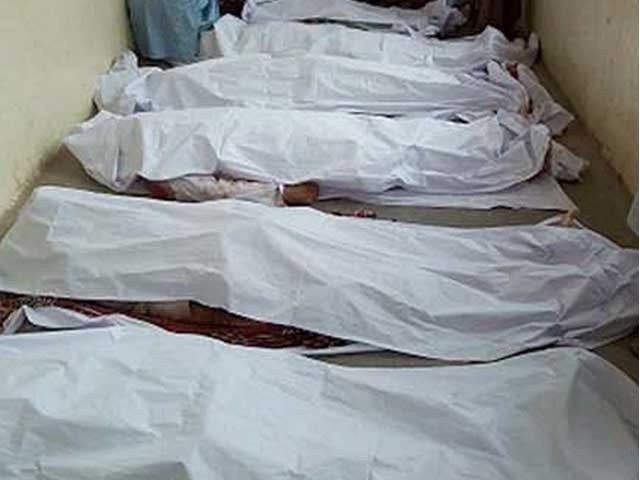 ---
RAHIM YAR KHAN: At least four persons, including three children were killed and another two injured when a container vehicle overturned and fell on roadside hut near Taranda Muhammad Pannah.

A police official told Express News that a Karachi bound truck from Lahore lost control due to the driver's sleep deprivation and fell over a family of six in a hut situated on the side of the road.

As a result, four people were killed on the spot while two suffered critical injuries. The deceased were identified as 25-year-old Shabana, two-year-old Amna, one-year-old Fatima and Hassan, 7, while Abdul Khaliq, 26, and three-year-old Hussain were injured. Later, the police and rescue officials reached the spot and shifted the injured and bodies to Bahawalpur Hospital for treatment and legal formalities.

Heavy machinery was also called upon to pick up the rubble from the container.  The police said that all the victims belonged to a gypsy family.

Similarly, in another incident two buffaloes were crushed to death by a recklessly driven truck in the city.

The police said that the accused truck driver Allah Rakha was driving the truck when he lost control of it due to speeding.

As a result, the truck smashed into a livestock, killing two buffaloes worth millions of rupees.

Published in The Express Tribune, May 28th, 2018.