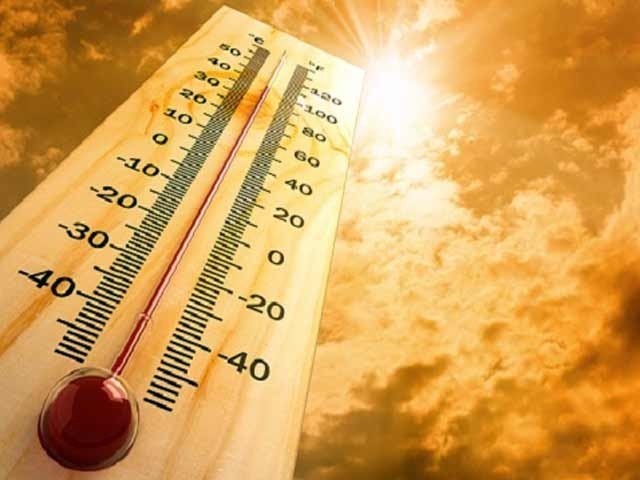 ---
ISLAMABAD : Heat is likely to continue into the upcoming week as weathermen predict an above average rise in temperature of up to two to three degrees in most parts of the country.

Pakistan Meteorological Department spokesperson Khalid Mahmood told The Express Tribune that temperatures had already started rising and would increase further from June 1 onwards, adding to the woes of the people during Ramazan.

The spokesperson also ruled out the chances of 'good showers' in the next 7 to 10 days, but said several parts of the country could experience wind and dust storms.

Forecast predicts temperatures to rise over the weekend in Karachi

The Met office had earlier predicted that the fasting month would remain the hottest and the driest.

"This June temperatures are expected to remain above normal in Punjab, Khyber-Pakhtunkhwa, Sindh and Islamabad mainly under the impact of climate change, but we cannot call it heatwave," said Mahmood.

Tarbela, Mangla set to reach dead level

He also said that temperatures in lower Punjab have already crossed 40 and have touched 42 degree centigrade and will rise further in coming days. On Friday, Rahim Yar Khan, Dadu and Sukkur remained the hottest at 47°C while Larkana, Shaheed Benazirabad, Noorpurthal and Bahawalnagar experienced 46°C.

"As compared to last year, this year temperatures in May and June are slightly higher because of no rains," the Met spokesperson said, adding that the impact of climate change would continue to affect Pakistan and summers would keep getting hotter by the year.

He described the lack of rains a major cause for the intense climate

Talking about Karachi, Mahmood said that on Saturday, there was a drop in temperature after sea breezes started blowing, but "temperatures are likely to rise from Monday again and will fluctuate between 40 and 42 degrees centigrade".