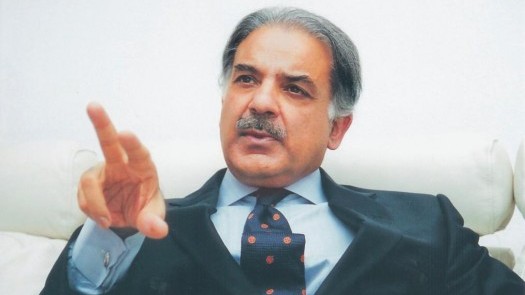 ---
KARACHI: 'Fashions are a bourgeois pastime' is what the late Benazir Bhutto said to an interviewer in 1972, years before she entered politics. And as Bhutto's style evolved over the years, so did the wardrobes of politicians in Pakistan.

Decades after Benazir Bhutto's statement, it is not an uncommon sight to find a female politician at one of the fabric markets or frequenting retail outlets, or to see male politicians changing their ties before every public appearance.

Whether it is Interior Minister Rehman Malik's penchant for brightly coloured ties, Punjab Governor Salmaan Taseer's Ray-Ban sunglasses, Punjab Chief Minister Shahbaz Sharif and Foreign Minister Shah Mahmood Qureshi's suits or former Information Minister Sherry Rehman's jewels, thanks to the hordes of photographers and cameramen following them around, we all know their wardrobes inside-out.

Malik's ties, in particular, have been of much fascination to his fans and detractors alike. Come hail or sunshine, suicide attacks or Senate sessions, Malik's ties often appear to be a reflection of the mood of the government. A bright green tie indicates a sense of patriotism and a red one, a sense of joy.

Now that the interior minister has joined the microblogging website Twitter, fans of his ties have had the chance to ask him about his collection personally.

One Twitter user had a request. "Please change your display picture to one with a green tie (baby pink acceptable too). Many people want this," while another asked, "Can you please recommend the brand of your fabulous neck ties?"

Malik responded, writing, "Thank you for appreciating my tie collection." As of filing this report, he has not changed his display picture to one with a green - or a baby pink - tie.

Female politicians are no strangers to the plethora of high-end designers in Pakistan.

The Pakistan Muslim League (Q)'s Marvi Memon, who is a Member of the National Assembly, cites Sonya Battla as one of her favourite designers, while Sherry Rehman, who prefers to wear kurtas during the day, has been photographed in Rizwan Beyg outfits for more formal events. When Imran Khan joined politics, he swapped cricketing whites for white kurta shalwars.

Sharmila Farooqui, who is an adviser to the Sindh chief minister, attended Fashion Pakistan Week this April and is occasionally seen at fashion events.

Unfortunately, there is no barometer to judge whether the style statements of currentday politicians has influenced Pakistani men and women. But while local politicians have yet to become fashionistas in their own right, in the way that US First Lady Michelle Obama has, at least they are not sporting the lurid colours and ill-fitting clothes that dominated so many years of front-page stories.

Published in The Express Tribune, May 30, 2010.