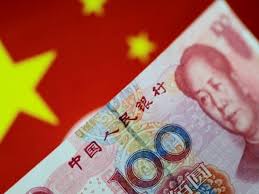 ---
KARACHI: Pakistan and China have agreed to extend the currency swap agreement and double its size as both countries look to deepen trade and investment ties, while reducing reliance on the US dollar.

The extension of the currency swap agreement, originally signed in 2011, also comes as dollar reserves held by the State Bank of Pakistan (SBP) drop to alarmingly low levels. The central bank reported its reserves have fallen to $10.32 billion, an amount only enough to cover two and a half months of imports.

"The State Bank of Pakistan (SBP) and People's Bank of China (PBOC) have agreed to increase the currency swap arrangement (CSA) amount from Chinese yuan (CNY) 10 billion to CNY 20 billion and from Rs165 billion to Rs351 billion," the SBP said in a statement on Thursday.

The currency swap arrangement has been extended for a period of 3 years in respective local currencies, it said.

"The increase in the CSA amount reinforces the commitment of the two central banks to promote the usage of local currencies in bilateral trade and investment and strengthening financial cooperation between the two countries," it added.

Pakistan's imports from China constitute close to one-fourth of its total import bill, amounting to $12 billion a year.

Imports from the neighbouring country have increased significantly over the last couple of years due to massive import of plant, machinery and equipment as projects under the $60-billion China-Pakistan Economic Corridor (CPEC) gather pace.

"The amount available under the CSA currency will keep getting refilled as it gets utilised," the central bank spokesman Abid Qamar told The Express Tribune.

The SBP has been holding awareness sessions for businessmen and banks to encourage trade and investment in local currencies. "We hope the CSA amount would [further] increase in the time to come," he added.

Pakistan's goods-import capacity has dropped to an alarming level of less than two and a half months after its foreign currency reserves fell to a four-year low of $10.32 billion on May 18, 2018.

The renewed agreement for the currency swap may appear as a lifeline for Pakistan as this helps the country reduce its reliance on dollars.

The move is also part of China's strategy to make yuan a more favourable currency as it expands aggressively through the Belt and Road Initiative.

Published in The Express Tribune, May 25th, 2018.

Like Business on Facebook, follow @TribuneBiz on Twitter to stay informed and join in the conversation.
COMMENTS
Comments are moderated and generally will be posted if they are on-topic and not abusive.
For more information, please see our Comments FAQ