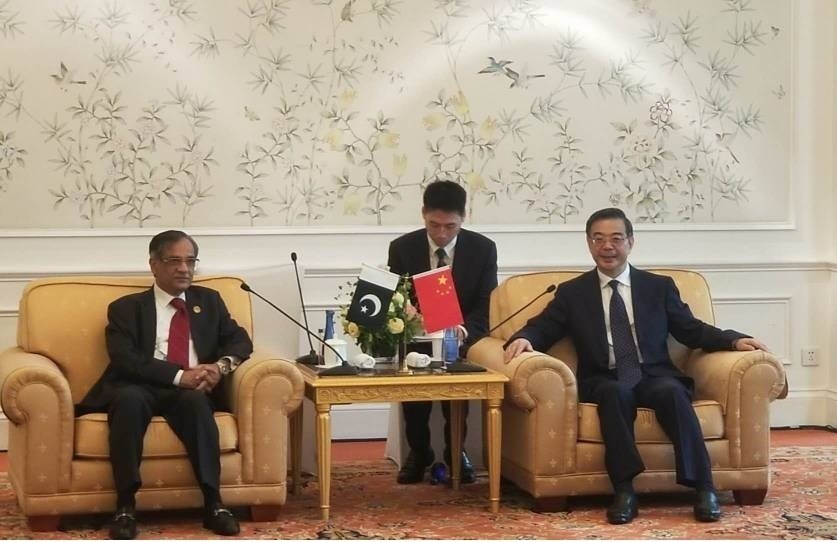 ---
The Chief Justice of Pakistan Mian Saqib Nisar reaffirmed the judiciary's support to the China-Pakistan Economic Corridor.
The chief justice, who is in China to attend the 13th meeting of the presidents and chief justices of countries part of the Shanghai Cooperation Organisation, said that the judiciary fully supports CPEC and is committed to take measures for easing out commercial disputes for smooth implementation of CPEC projects.
A crippled justice system
He even shed light on how the SC has also issued directions to the lower courts not to issue injunctive orders on CPEC projects unless the other parties have been heard.
Justice Nisar also met his counterpart President of the Supreme Peoples Court of China Zhou Qiang.
During the meeting CJP Nisar said that Pakistan and China relations are supported by people of both the countries apart from apprising Justice Qiang for the implementation of the MoU signed between the judicial institutions of the two countries last year, a statement issued by the Supreme Court stated.
Justice must be served
"The judicial cooperation between two countries has started gaining momentum and there is a huge potential for bilateral exchanges in the fields of arbitration, judicial training, automation of judicial systems and use of technology," it further reads.
Justice Qiang appreciated the initiatives taken by the SC of Pakistan and maintained that Pakistan China relations enjoy full confidence of the leadership of two countries.
CJP Nisar even invited Justice Qiang to visit Pakistan to attend the upcoming judicial conference on arbitration, the statement concluded.
COMMENTS (1)
Comments are moderated and generally will be posted if they are on-topic and not abusive.
For more information, please see our Comments FAQ