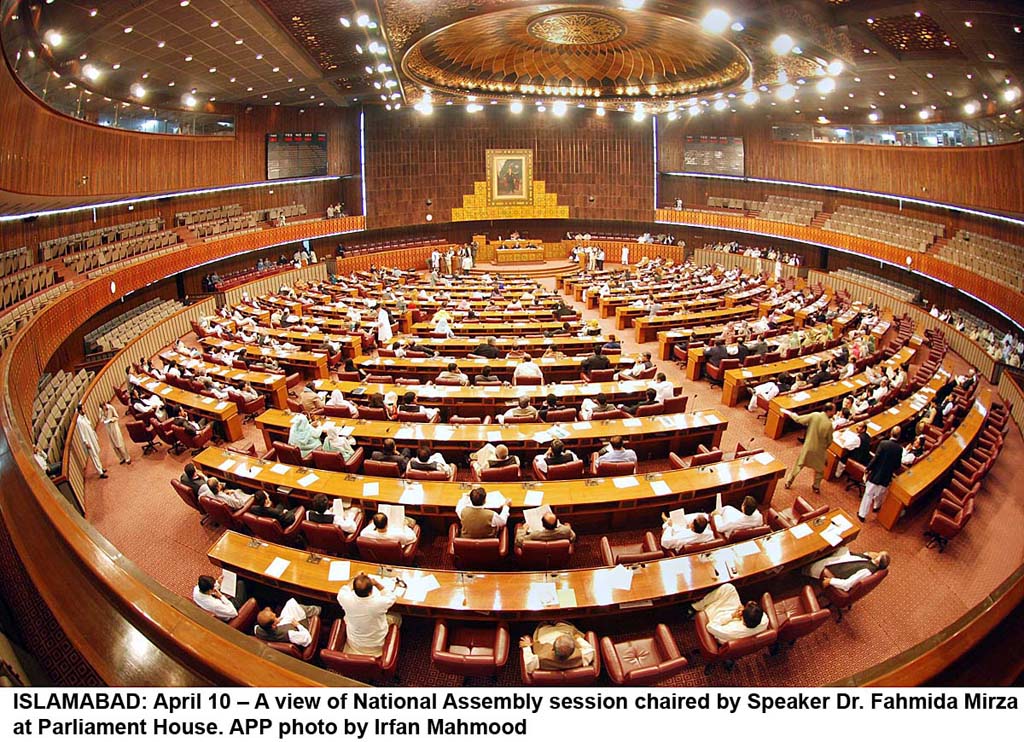 ---
PESHAWAR: To merge the Federally Administered Tribal Areas (Fata) in Khyber Pakhtunkhwa (K-P), the federal government has drafted a bill to amend the constitution of Pakistan which shall be tabled in the assembly on Thursday.

The bill seeks to make changes in total 7 articles of the constitution of Pakistan..




In the article 1 of the constitution which defines the territories of Pakistan, it seeks to omit the paragraph "C" of sub-clause-2 of the article-1 under which FATA is placed as separate territory of the country like the four provinces. After the "C" omission, the federally administered tribal areas shall form part of the territory of Khyber Pakhtunkhwa

JUI-F threatens to block Pak-Afghan, Indus highways over FATA merger

It also seeks to amend the clause-1 of the article-51 which defines the number of seat in the National Assembly as three hundred and forty-two. The draft bill seeks to reduce the number from 342 to 326 and also replaces the table which gives the seats division between provinces and federal capital given in the clause-3 with a new one with total 326 seat.

It adds a new clause called "3A" after the clause 3 to give legal cover to the representatives who will be elected from FATA in general polls 2018. They will continue as member of the national assembly till expiry of their 5 years term and after the 5 years this new clause will stand omitted.




It removes the word "Federally Administered Tribal Areas," from the clause-5 under which seats of the national are allocated on population bases.

The draft seeks changes in the Article-59 which deals with Senate. It reduces the number of Senate members from 104 to 96. It omits the sub-clause (b) of the clause-1 of the Article-59 which gives 8 members to FATA thus FATA members will be deleted. It also delete the sub-clause (b) of the clause-3 of the same article which states that 4 of the senators elected from FATA shall retire after three years and 4 four after next three years.

In article-155, which deals with the complaints and interferences with water supplies it removes the word "Federally Administered Tribal Areas" from its sub-clause-1.

The articles-246 which deals with tribal areas, the clause "C" which defines and names the federally administered tribal areas is omitted. Furthermore, a new clause "d" is inserted which states that the laws applicable in these areas will remain applicable until repealed or changed by competent authority.




The competent authority as defined under the article-247 will be the federal government but after the elections the assembly will get the jurisdiction of the altering and repealing the laws prevailing in these areas.

In the article-272 which defines the constitution of Senate, the bill seeks the omission of the words "Federally Administered Tribal Areas" from its sub-clauses (b) and (f).