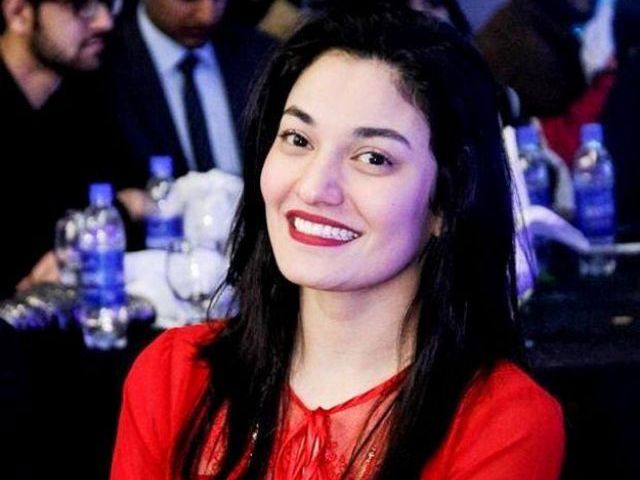 ---
ISLAMABAD: UN Women Pakistan Goodwill Ambassador Muniba Mazari has been sued by her ex-husband for defamation, with an Islamabad court on Tuesday serving her a notice to respond to the complaint.

Khurram Shahzad, a former PAF pilot and Mazari's spouse from 2005 to 2015, has accused her of making false and defamatory statements against him on social media and TV.

Shahzad had filed a defamation suit against his former spouse in November 2017, but had to withdraw it in January this year due to technical reasons as he failed to serve her with a legal notice in advance, which is a requirement under the defamation law.

He says that in February, he sent her a legal notice seeking that she remove the 'defamatory' tweets she posted against him and tender an apology, but she refused.

Though Shahzad had initially demanded Rs10 million in damages, he has dropped this demand in the revised petition and has sought only legal fees as damages.

His main complaint against her is that Mazari has on several occasions made statements on social media and TV which defamed and ridiculed him.

Court issues notice to Muniba Mazari

In February 2008, the couple was driving from Quetta to Rahim Yar Khan when they met a road accident which left her paralysed from the waist down.

Shahzad says he was a loving and caring husband but Mazari filed for divorce and the two separated in 2015.

She also mentioned him in her 2015 TedTalk while narrating the story of the incident. She said, "Six-and-a-half years back, I met a car accident. I was travelling from Quetta to my hometown Rahim Yar Khan. The 'driver' slept and our car fell into a ditch."

Shahzad disputes this and says he did not fall asleep at the wheel, but rather a donkey cart had suddenly appeared from the right side and he lost control over the car.

"'[Shahzad] falling asleep while driving' is purely based on falsehood in order to ridicule the plaintiff, as the truth is that the accident occurred due to a donkey cart," the petition says.

In another show, as per the petition, Mazari said Shahzad had managed to jump out of the car and save himself.

"The statement is completely untrue as the plaintiff was inside the car while the accident took place," the petition reads.

He has also produced several tweets by Mazari in which she purportedly called him 'greedy'. In one of the tweets, Mazari says Shahzad had cheated on her during their marriage.

The complainant says Mazari has portrayed him "as a cruel, selfish, hardened, cheater and heartless person" to seek attention and sympathy. He says his requests to her through a mutual friend to refrain from saying these things bore no fruit.

He has sought that Mazari be permanently barred from making such statements, delete all earlier social media posts she allegedly made, and render an unqualified apology, as well as pay general damages.

He has also sought directions for Pemra to restrain her from making such statements on TVs, and from the PTA to remove or block the disputed statements online.

The Islamabad sessions court has issued notices to Mazari and the two regulators to respond to the complaint on June 1, while also granting a temporary injunction restraining the respondent from defaming the petitioner.