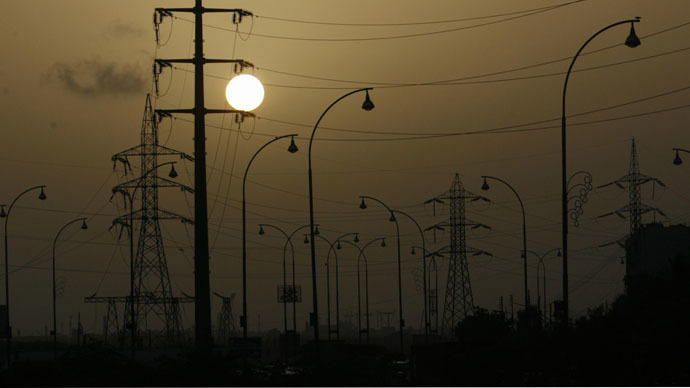 ---
GUJRANWALA: Increased power outages and sizzling temperature paralysed routine life in various cities of the province, including Gujranwala and Sialkot. There has been no respite from power outages during the holy month of Ramazan. People are facing breakdowns in many districts even at Sehri and Iftar times.

Reports were also received from different cities that many people, who were fasting, fainted in the scorching heat and unavailability of electricity.

Citizens told Express News that the load-shedding duration has increased manifold in the past few days, contrary to the claims of the government. Power disruptions have also been affecting areas exempt from load-shedding, while faults in wiring and electric transmission systems have also peaked.

Industries to face 10 hours of load-shedding in Ramazan

Citizens claim load-shedding is being conducted by Gujranwala Electric Power Company under the guise of technical faults, line losses and increase in electricity demand.  They added that load-shedding coupled with the scorching heat has made their lives miserable.

Consumers from different parts of Gujranwala said people are facing power outages on a regular basis. Sometimes power outages last for eight to 10 hours and sometimes they are short, they lamented.

They said it has become increasingly difficult to carry out routine works due to load-shedding in sweltering weather. "Our life has been badly as power cuts have affected the water supply," a citizen told Express News.

He added, "There is a need to upgrade the entire transmission system, especially transformers which often fail in extremely hot weather, resulting in longer outages."

Published in The Express Tribune, May 23rd, 2018.