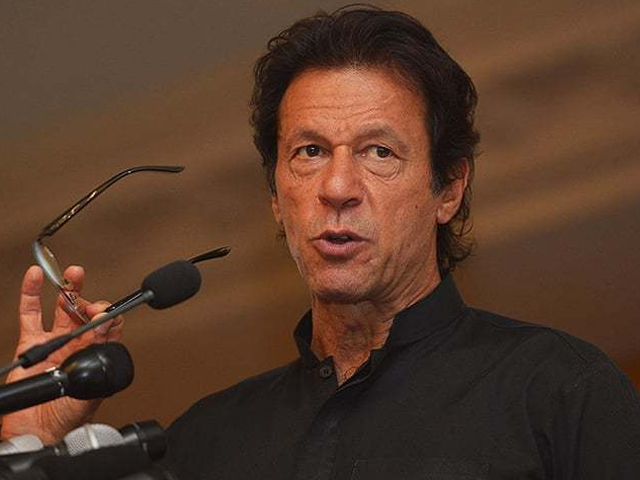 ---
PESHAWAR: Five Pakistan Tehreek-e-Insaf (PTI) lawmakers, who were expelled by party chief Imran Khan earlier this month, served on Monday legal notices to the latter, demanding to withdraw allegations of selling votes in Senate elections.

MPAs, Qurban Ali Khan, Yasin Khalil, Abdul Haq, Zahid Durrani and Abdul Mayar also demanded a public apology in 14 days and Rs5 billion in compensation for 'baseless allegations' leveled against them.

The disgruntled lawmakers said they have taken this decision after consultation and if the party chairman failed to respond, then they would move the court under defamation ordinance 2002.

The MPAs sent legal notices separately and asked Rs1 billion to each MPA as compensation against the leveled allegations.

Vote-selling charge: Eight PTI lawmakers shown the door

Talking to The Express Tribune MPA Qurban Ali Khan said that in the legal notice they have asked Imran Khan to take back allegations leveled against them in 14 days.

On April 18, the PTI chief had announced initiating disciplinary proceedings against its 20 lawmakers in the Khyber-Pakhtunkhwa Assembly, who allegedly ditched the party during Senate polls.

Retract allegations or face action, 'expelled' PTI lawmakers warn Imran Khan

On April 21, the party issued show-cause notices to provincial lawmakers included Nargis Ali, Dina Naz, Nagina Khan, Naseem Hayat, Fauzia Bibi, Sardar Idrees, Obaid Mayar, Zahid Duranni, Abdul Haq, Qurban Khan, Amjid Afridi, Javed Naseem, Yasin Khali, Faisal Zaman, Sami Alizayi, Wajihuzaman, Maraj Humyun, Arif Yousaf, Khatoon Bibi and Babar Saleem.

On May 10, the party expelled its 12 members who failed to submit replies to the showcase notices.
COMMENTS
Comments are moderated and generally will be posted if they are on-topic and not abusive.
For more information, please see our Comments FAQ