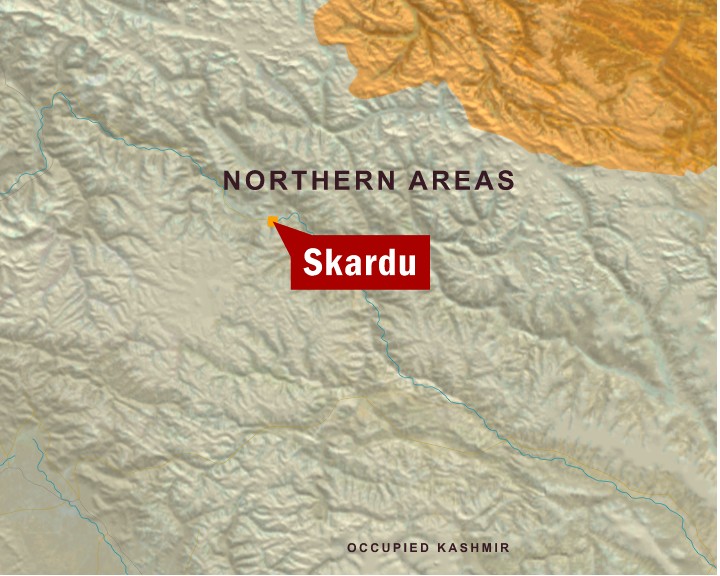 ---
Four people were killed in an avalanche in Skardu on Saturday, while 20 others are still missing.

A group of 20 people was travelling on foot from Gulteri to Torghun when an avalanche hit them at Hussaini Top point.

DC Skardu, Muhammad Ali Yugvi said the police and scouts have been dispatched to the area for a rescue operation.

Former district councellor Fida Ali said that the chances of survival of the trapped people are very low, and helicopters should be dispatched for their immediate rescue.

Gulteri's road link to Skardu had been disconnected for the last seven months due to heavy snowfalls.