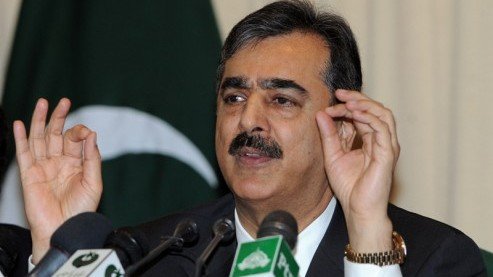 ---
ISLAMABAD: Prime Minister Yousaf Raza Gilani on Friday urged the international community to provide Pakistan non-discriminatory access to nuclear technology for peaceful purposes.

In a message commemorating Youm-e-Takbeer on May 28, marking 12 years since the country successfully detonated its first nuclear device, the prime minister said that civil nuclear power generation is essential for meeting the country's energy needs.  He said Pakistan has an experience of over 35 years of operating nuclear power plants and has highly trained manpower which qualifies the country for participation in civil nuclear cooperation at the international level.

Prime Minister Gilani also reiterated that Pakistan's nuclear programme is meant only for defence and peaceful purposes assuring that the government is fully committed to ensure nuclear security. "We have put in place multi-layered mechanisms and processes under the National Control and Command Authority. We have done so in our own national interest and to protect our strategic assets," the premier said.

In the meanwhile, former prime minister Nawaz Sharif  revealed that the then US president Bill Clinton had offered him a $5 billion development package for Pakistan as incentive to reverse the decision to launch nuclear tests.

Addressing his party workers in Lahore, Sharif said Pakistan faced immense pressure from other countries before and after the tests.  He added that his government withstood the pressure while he, as the prime minister of the country, gave a go-ahead to the nuclear tests despite being in Kazakhstan at that time.

The architect of Pakistan's nuclear programme Dr Abdul Qadeer Khan dispelled the impression that Pakistan's nuclear programme was unsafe and said it was beyond the access of terrorists. Khan said stealing nuclear technology is not easy as a very high level of expertise and is required for it.

Published in the Express Tribune, May 29th, 2010.
COMMENTS
Comments are moderated and generally will be posted if they are on-topic and not abusive.
For more information, please see our Comments FAQ