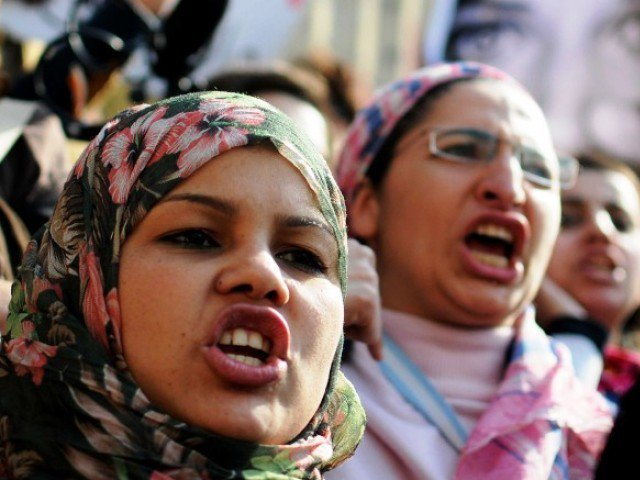 ---
CAIRO: Egypt on Friday arrested an activist who posted a video on social media in which she hit out at national institutions and voiced opposition to sexual harassment, security sources said.

In the clip uploaded to Facebook this week, Amal Fathi criticised organisations including state-owned Banque Misr, whose male security staff she accused of being predatory towards women.

She also criticised the government over human rights and economic conditions in the country, as well as accusing it of failing to protect women.

I chose to speak about sexual abuse because I have been through it: Anurag Kashyap

Fathi, a 33-year-old mother, stands accused of "insulting all the institutions of the state" and undermining patriotism, the security sources said.

She would be brought before Egypt's prosecutor general.
London-based human rights watchdog Amnesty International said Fathi was arrested for her criticism of the government "for failing to protect women".

"Her arrest has shown just how pertinent her concerns are," said Najia Bounaim, Amnesty's North Africa campaigns director.

Meesha Shafi accuses Ali Zafar of sexual harassment

"It is a dark day when the Egyptian authorities are more concerned with silencing a woman who speaks out about sexual harassment than taking steps to address the issue," Bounaim was quoted as saying in a statement.

There has been a social media backlash against Fathi, including gender-based insults, Amnesty said.

She has also been denounced by parts of the Egyptian media, with the pro-government Al-Ahram newspaper calling her the "author of an insulting video against Egypt and its citizens".

Ashley Judd sues Harvey Weinstein for defamation, sexual harassment

Fathi is married to Mohamed Lotfi, head of the Egyptian Commission for Rights and Freedoms, an NGO closely watched by the authorities.