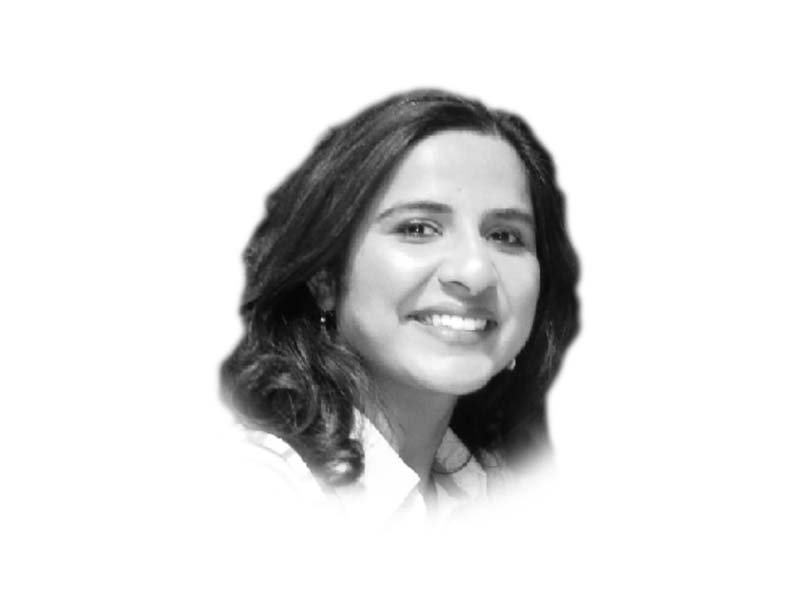 ---
Women may account for half of the world's population but their representation in parliament was recorded in 2015 at only 22.1%. Two decades earlier, the United Nations' Fourth World Conference on Women had unanimously signed the Beijing Platform for Action that proposed to raise women representation to 30% in decision-making through affirmative action, public debate and training of women as leaders. Ever since, countries around the world have made significant progress in realising this goal.

Currently, 20% of Pakistan's parliamentarians are women, with a 17% reserved quota. The participation of women in politics is often led by men's approval and their perception about women's role in the political arena. A recent study conducted by Strengthening Participatory organisation with the support of the Australian government highlighted the issues faced by women parliamentarians in Pakistan. The study has probed the prejudices and the attitude of male parliamentarians towards their female counterparts. Sindh, Khyber-Pakhtunkhwa and the National Assembly of Pakistan conducted/piloted the study by interviewing 40 parliamentarians that included 20 respondents from Sindh and 10 each from K-P and the National Assembly. Of these respondents 40% were women legislators.

Currently, 223 women legislators in Pakistan do not conform to the universal standard of 'critical mass theory', which necessitates having at least 33% of the total parliamentary seats occupied by women. Nevertheless it has created a considerable mass of women leaders within the political parties, which is hard to ignore in a male-dominated party setup. Pakistan ranked 45th in a list of 145 parliaments with respect to women representation in parliament in 2008, which has dropped to 65th with 20% women in both houses of parliament. The decline in the number of elected women parliamentarians is blamed on political parties that avoid awarding tickets to women.

At the federal level, out of the 11 parliamentary secretaries appointed by the prime minister in October 2017, only two are women. In the Sindh Assembly, only four committees are chaired by women of 30 standing committees, while out of the nine special assistants to the CM, two are women. The 18-member cabinet does not have a single female minister. In K-P, the deputy speaker of the House is a woman. Three standing committees are chaired by women out of 36. As such, the deputy speaker is chairing two standing committees besides being the only female special assistant to the CM. Out of the 16 parliamentary secretaries in K-P, seven are women.

Despite three terms of comparatively a higher number of women legislators, women parliamentarians are confronted with sexism and misogyny. There have been incidents where women legislators have been harassed on the floor of the House. Of one such incident in the Sindh Assembly a male colleague openly invited a female parliamentarian to "visit his chamber" to get a "satisfactory reply" to her query. Likewise, in 2017 Nighat Orakzai was abused by Shah Farman in the K-P Assembly, where he used an extremely derogatory language against her. Women parliamentarians have been harassed in the National Assembly on different occasions. The use of offensive language against Benazir Bhutto in 1993 by Sheikh Rashid, Shireen Mazari mocked by Khawaja Asif in 2016 and Maulana Fazlur Rehman passing sexist remarks against the PTI women are known to public.

A majority of the male respondents of the study supported the idea of pro-women legislation; however, none of them had ever proposed one during their tenures. In K-P alone, 62% of the male respondents supported the idea of a pro-women legislation provided it was in accordance with Islam and culture. A majority of the women respondents showed concerns regarding non-implementation of the pro-women laws.

A number of women who participated in the study considered their domestic role as a barrier to their political career. The study showed that women do not find any support structure for young as well as single mothers. A majority of women respondents viewed that despite all these odds, women politicians can still perform well in their individual roles as spouses/parent.

While commenting on women's participation in electoral politics, most of the male legislators considered it difficult for women to enter this highly challenging field owing to their limitations like mobility and social taboos. Some 18% of the male respondents thought that there should be no seats reserved for women, rather they should compete parallel to men in politics.

On the contrary, around 50% of women respondents were of the view that the gender quota should be maintained. They, however, expressed their concerns relating to existence of enabling environment if they returned to the legislatures through directly contested elections. Some 70% participants of the study considered the process of direct elections too demanding in terms of time and effort, and too costly to meet the electoral expenses. It was also interesting to note that while appreciating the challenges confronted by women in the electoral process, male legislators equally vouched for a level playing field in politics. A few of them (4%) endorsed that steps should be taken to facilitate women in election processes.

The gender quota in legislative bodies must continue with necessary improvements in the mode of electing women on reserved seats. Equally important to understand is that an electoral quota in the tickets for general elections must not abruptly replace the reserved seats, as 5% tickets for women agreed for general elections awarded by the political parties, may not necessarily fetch a critical mass of women to the legislative houses.






COMMENTS
Comments are moderated and generally will be posted if they are on-topic and not abusive.
For more information, please see our Comments FAQ