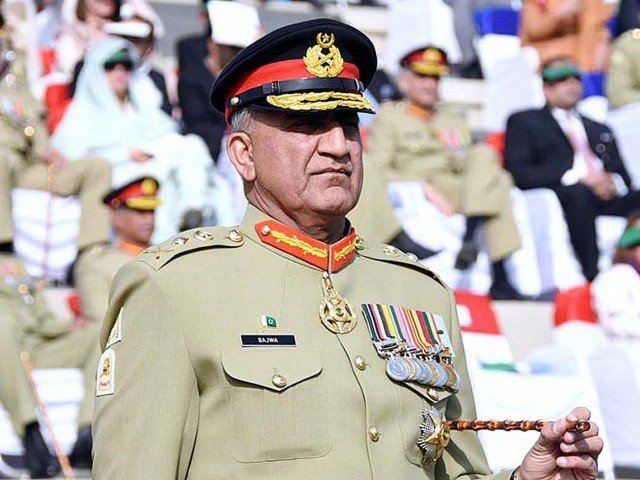 ---
Chief of Army Staff General Qamar Javed Bajwa has been ranked 68 on Forbes' 2018 list of 'The World's Most Powerful People'.

According to the magazine, four factors were taken into account to select each individual: how many people over whom they have power; the financial resources they control; if they have influence in more than one sphere; and how actively they wield their power to change the world.

Nine Pakistanis make it to Forbes Asia's '30 Under 30'

75 people "who make the world turn" are featured in the 2018 list. General Bajwa is a newcomer to the list along with Saudia Arabia's Crown Prince Mohammad Bin Salmanm who ranks at number 8, and France's President Emmanuel Macron, who ranks number 12.

According to Forbes, General Bajwa, once served in Congo under the ex-chief of the Indian army, who praised the army chief's professionalism.

Peace in Karachi is vital for Pakistan's security, stability: COAS

On top of the list is China's Xi Jinping, General Secretary of the Communist Party of China. Russian President Vladimir Putin ranked number two on the list, dropping down a spot on the list while US President Donald Trump takes the number three spot. German Chancellor Angela Merkel is on the fourth spot.






COMMENTS (2)
Comments are moderated and generally will be posted if they are on-topic and not abusive.
For more information, please see our Comments FAQ