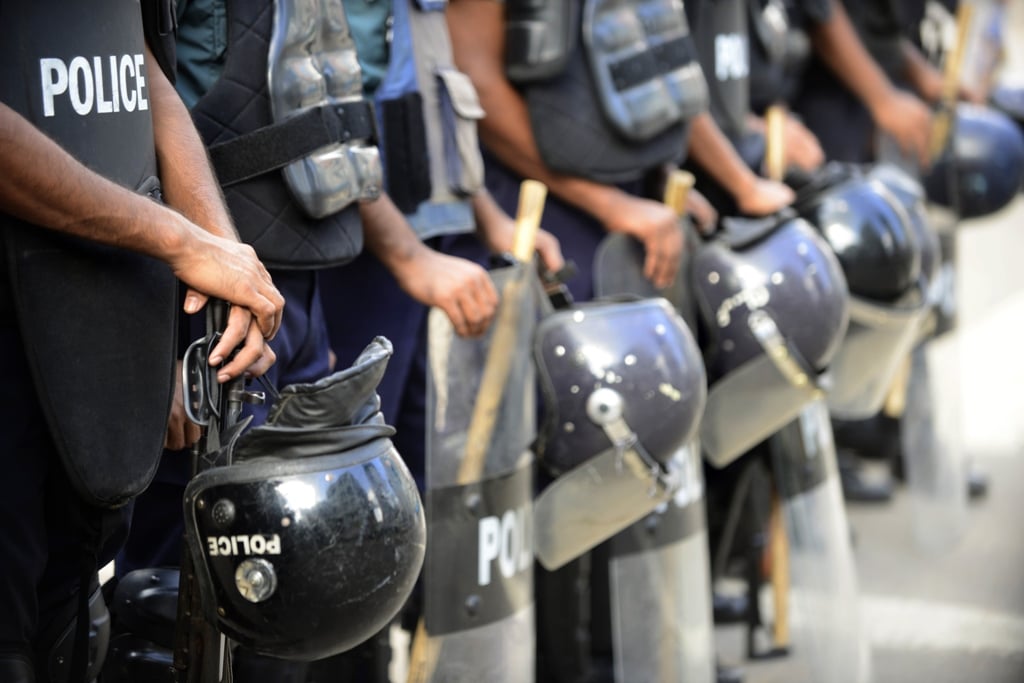 ---
DHAKA, BANGLADESH: Two militants were sentenced to be hanged for the murder of a Bangladesh university professor who was hacked to death with a machete two years ago, a prosecutor said Tuesday.

The killing was among a spate of attacks in the Muslim-majority country on secular activists, religious minorities and foreigners blamed by authorities on homegrown extremists.

Rezaul Karim Siddique, an English literature professor and prominent secular activist, was killed near his home in Rajshahi city in April 2016.

India hands over 1971 war relics to Bangladesh

One of the two ordered to be hanged Tuesday was a student from Siddique's department at Rajshahi University, Shariful Islam, who is currently on the run.

Islamic State claimed responsibility for the murder but Bangladesh authorities blamed homegrown militants accused of carrying out similar attacks.

Siddique was the fourth professor from Rajshahi University to be killed by militants in recent years.

Charges were pressed in 2016 against eight young men, including Siddique's English literature student.

Prosecutor Entajul Haque said a fast track court in Rajshahi convicted five of the eight defendants of murder, ordering executions for two and life imprisonment for three others.

"The judge said the two will be hanged to death. The key convict is absconding and he was sentenced in absentia," he told AFP.

Haque said all five accused belong to the banned Jamayetul Mujahideen Bangladesh (JMB), which police said had no international links.

He said three of those found guilty had already been killed in police encounters in recent months.

Local police chief Hafizur Rahman told AFP authorities have launched a manhunt for Islam.

Immediately after the murder, the Islamic State-linked Amaq news agency allegedly said the professor was killed for "calling to atheism".

Family and friends said the professor had never spoken out against religion but he might have been targeted for his role in leading music and literature groups in Rajshahi.

JMB is blamed for several deadly attacks in Bangladesh in the last five years, including the July 2016 Dhaka cafe carnage.

100 injured in major student protests in Bangladesh

Armed gunmen stormed a cafe in the capital's diplomatic area and hacked or shot dead 22 people, including 18 foreigners.

Bangladeshi security forces have since launched a crackdown on extremist outfits, arresting hundreds of suspects and gunning down at least 80 accused militants.

Bangladesh executed three militants last year.