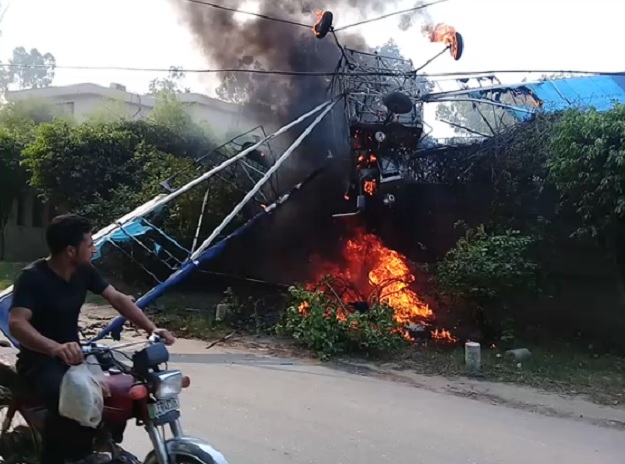 ---
A training aircraft has reportedly crashed at Lahore's Ferozepur Road on Tuesday afternoon, according to rescue sources.

The plane was a part of training sessions conducted at the old airport on Walton Road. During the flight, the two-seater plane lost balance and crashed into the side of a house. Fortunately, the pilot and co-pilot only suffered minor injuries for which they were given first aid by Rescue 1122.


This is a developing story and will be updated accordingly.