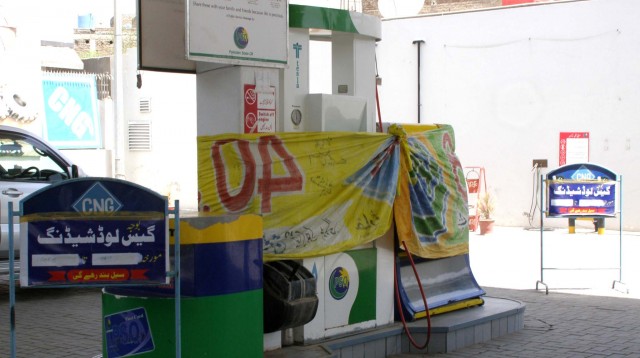 ---
KARACHI: More gas is sold per station in the south. The average sale per CNG station was 43.6 million cubic feet (cft) in the south as compared to 27.0 million cft in the North. This means that the average sales of CNG stations in the South are 61 per cent more than the sales of their northern counterparts.

Hence it is more profitable to operate in the south as compared to the north, according to analysts at BMA Capital. According to them, the ban on New CNG Stations will benefit the all those that are already in the market.

Analysts at BMA Capital divided CNG stations on the basis of gas distribution. The stations in the south are catered to by Sui Southern Gas Company and those in the north are catered to by Sui Northern Gas Pipelines Limited.

The Sui Southern Gas Company sold 22,070 million cubic feet (cft) of gas in the fiscal year of 2009 through 506 CNG stations. Compared to this, Sui Northern Gas Pipelines' 66,330 million cft sold through 2,455 stations for the same period.

Ban on new stations

The CNG Board has decided to continue a ban on new CNG stations in agreement with the Ministry of Petroleum and Natural Resources (MPNR).

Moreover, there are around 6,000 provisional licenses issued previously that are still under process, however, these licenses would stand cancelled if the licensees fail to complete the process by July 31 this year.

OMC's and CNG

Oil Marketing Companies (OMC) operate 45 per cent of the CNG stations in the south and while they own only 21 per cent of those in the north. Observers pointed out that the status quo in the south and the north would be maintained and OMC's would benefit accordingly.

Currently there are 3,140 CNG stations operating in the country out of which 502 CNG stations are operated by various OMCs.

Upside risks for any OMC depend on acquisition of independently operated CNG stations and change in CNG margin distribution between the OMC and site operator in favour of OMC.

SSGC takes care of most of the regions of Sindh and Balochistan and SNGPL looks after regions in the provinces of Khyber-Pukhtunkhawa, Azad Kashmir and Punjab.

Published in the Express Tribune, May 29th, 2010.