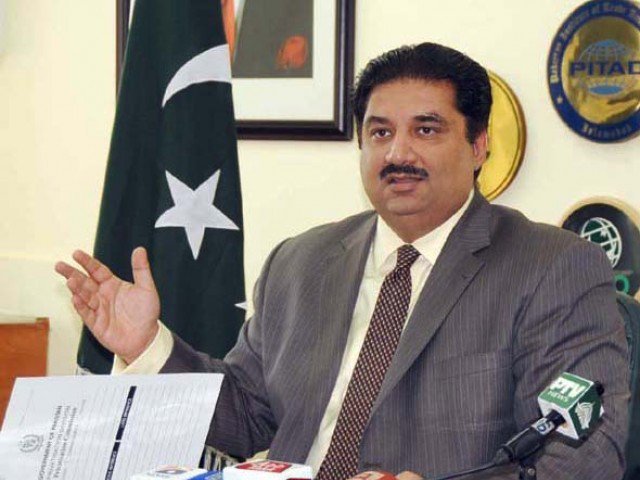 ---
Defense Minister Engineer Khurram Dastgir on Monday said that India is the largest arms importer in the world and the international community is not paying attention to the arms race initiated by India.

US not engaging Pakistan as a democracy, says defence minister

Addressing an international seminar entitled "India – A hypocritical regional power," organised by the Institute of Strategic Studies (ISS), the defence minister said the world is unaware of India's real face.

"Human rights abuses and other issues are rising on a daily basis but the international community is not paying attention to the arms race and hunger of India. The foreign powers don't come to India to taste their spices, but to sell their arms," said the defence minister.

The minister also urged a different perspective on India compared to what is depicted in India media or films. He alleged that the Indian media is in a frenzy of war and was misreporting facts while the Indian state was engaging in state oppression to quell the various movements fighting for their rights in occupied Kashmir and other areas.

He declared that India cannot employ negative tactics to suppress the self-determination right of the Kashmiris.

The defence minister also added that he had seen the attitude of India towards Pakistan closely in the World Trade Organisation (WTO). "India will not open up its market for Pakistan," he said, adding "India is a supporter of free trade with Pakistan but on its own terms."

Details of troops' deployment in Saudi Arabia can't be revealed: Senate told

Dastgir called for strengthening the economy and ensuring political stability. He informed that for economic stability, Pakistan requires a growth rate of 7 per cent for a decade.
COMMENTS
Comments are moderated and generally will be posted if they are on-topic and not abusive.
For more information, please see our Comments FAQ