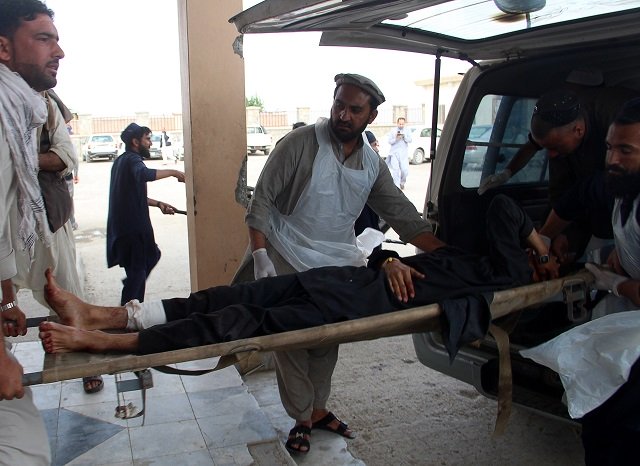 ---
Pakistan has strongly condemned the terrorist attack at a voter registration centre in a mosque in Afghanistan's Khost province that killed and injured dozens earlier on Sunday.

"We are distressed and grieved at the loss of precious human lives. We express our deepest sympathies and heartfelt condolences to the families and friends of those who have lost their lives and pray to Almighty Allah for early recovery of the injured," said a statement issued by the Foreign Office.

"We express our support and solidarity with the people and Government of Afghanistan in this hour of grief," it added.



Dozens of casualties in blast at Afghan voter registration centre

Pakistan reiterated its condemnation of terrorism in all forms and manifestations and the resolve to eliminate this menace.

The explosion killed and injured at least 30 people, capping a bloody week in the war-torn country.

The bomb had been placed in a tent being used to register voters on the grounds of a mosque, marking the latest attack on preparations for the long-delayed legislative elections.