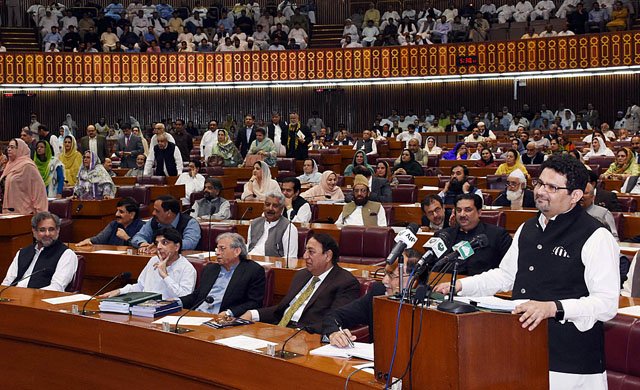 ---
LAHORE: A petition was filed in Supreme Court's Lahore Registry challenging the budget presented by the ruling Pakistan Muslim League-Nawaz (PML-N)'s government.

Major budget measures to kick in from mid-May

It was prayed that the budget be declared null and void as the government deviated from its powers by presenting a full fiscal year's budget.

Petitioner contended that government, during its tenure, is bound to present the annual budget every year under Article 80. The present government has no right to present a sixth budget when its tenure is about to end. Thus the government's act is in violation of the Constitution.

Express News has learnt that the plea was filed by Mian Athar via his lawyer Shafqat Mehmood Chauhan demanding the federal budget 2018-2019 to be declared null and void.

One of the key points that the plea raises is how an individual, who has no capacity in the House or Senate, present the federal budget. The petitioner contended that this was against the Constitution.

Budget measures lack clear strategy: IPR

The plea also argued that by unveiling the federal budget by such an individual, the sentiments, wishes and confidence of the voters had been gravely insulted and hence the courts must declare the federal budget null and void.