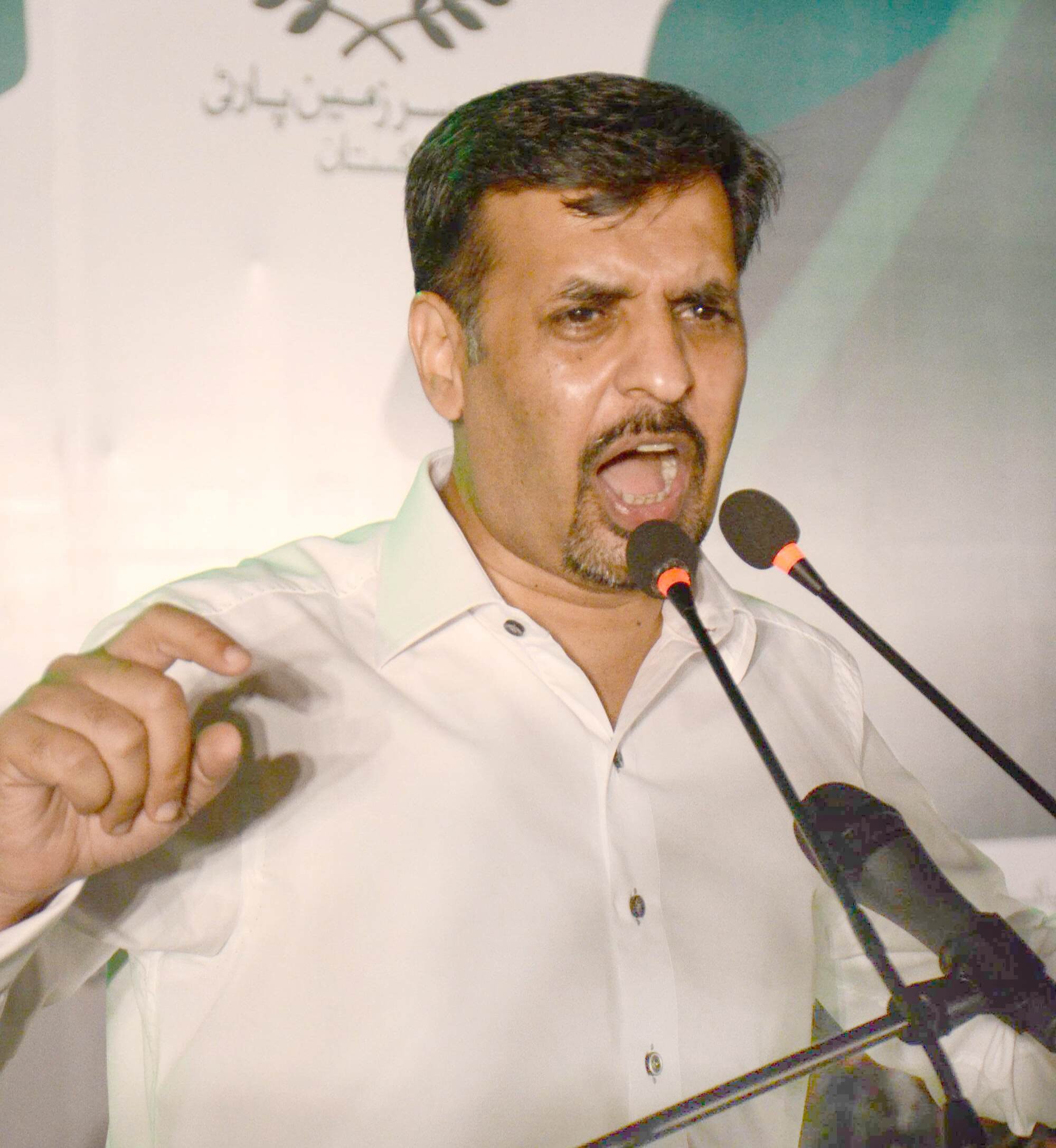 ---
Pakistan Sarzameen Party (PSP) Chief Mustafa Kamal on Thursday said the names of Muttahida Qaumi Movement-Pakistan (MQM-P), Awami National Party (ANP) and Pakistan Peoples Party (PPP) are used by 'conspirators' to spew hatred.

Addressing a press conference, Kamal seemed visibly shaken by the joint MQM-P rally announced earlier. Khalid Maqbool Siddiqui of Bahadurabad and Farooq Sattar of the PIB faction will unite for a power show on May 5.

Mustafa Kamal moves top court against 'fudged' census findings

"Now they have announced that MQM Bahadurrabad and MQM PIB will do a joint rally in Liaquatabad. A few days ago, Farooq Sattar branded Amir Khan as the killer of Muhajirs. Sattar also claimed that Amir was behind the raid conducted at MQM headquarters," said Kamal.

"On the other hand, Maqbool said that there's no space for 'kings' in the party," he added.



Kamal further went on to allege that in the past 34 years, MQM-P was elected by Muhajirs, and the party ruined a generation of Muhajirs afterwards. "They are not scared of PPP, they are scared of us, the PSP, since we are here to thwart their nefarious politics. I myself am a Muhajir."

The PSP chief also said that many Muhajirs like him have struggled and faced imprisonment. "We had an opportunity to take a bribe amounting to Rs3 million but I chose to develop the city instead. This city is also home to Sindhis, Punjabis, Hazaras, Kashmiris, Balochis, Pathans," Kamal said.

PSP shuts its doors to Farooq Sattar: Mustafa Kamal

"If I were to chant Muhajir slogans, I will be suppressing the rights of millions of non-Muhajirs. I don't want to create the hatred they're brewing. My service is for the city and all its residents," he concluded.