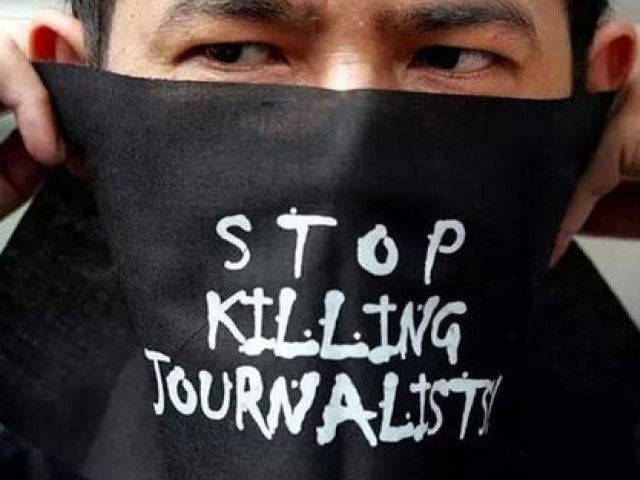 ---
A day after a suicide attack in Kabul left 10 journalists among 25 people dead , journalists in the twin cities of Islamabad and Rawalpindi held a somber ceremony to express solidarity with their colleagues across the Durand Line.

Members of the Pakistan Federal Union of Journalists (PFUJ), Rawalpindi-Islamabad Union of Journalists (RIUJ) and the National Press Club (NPC) on Tuesday lit candles and earthen lamps to mourn the passing of the journalists in Afghanistan.

Members of the foreign press corps, including those from Agence France Presse (AFP), the Associated Press (AP) and the British Broadcasting Corporation (BBC) also attended the ceremony, alongside local union leaders and senior journalists.

Outrage after bloody day for Afghan journalists

Journalists from the AFP, the BBC, Radio Free Europe and Afghan broadcaster Tolo News and 1TV were killed in the attack.

The participants lit candles and earthen lamps and observed a moment of silence in memory of the departed souls. RIUJ President Mubarak Zeb Khan said that all journalists from the region were like a family because they had to report under adverse conditions from some of the most restive areas in the world.

He lauded the sacrifices of those who laid down their lives in their quest to report the heinous actions of terrorists that have ravaged society on both sides of the border.

NPC Secretary Shakeel Anjum said that Pakistani journalists also share the pain of their Afghan colleagues and would continue to stand with all journalists in their hour of need.

A double suicide blast in Kabul on Monday killed 25 people, in what Reporters Without Borders said was the most lethal single attack on the media since the fall of the Taliban.

The attack, claimed by Islamic State (Da'esh), was condemned by the United Nations and the European Union and spurred an outpouring of grief among Afghan journalists, many of whom took to Twitter to post tributes to colleagues and friends. Kabul police spokesperson Hashmat Stanikzai said the second explosion came minutes after the first and targeted reporters at the scene.

"The bomber disguised himself as a journalist and detonated himself among the crowd," he said.

The interior ministry confirmed the number of deaths and said 49 people had been wounded amid fears the toll could rise.

Published in The Express Tribune, May 2nd, 2018.
COMMENTS
Comments are moderated and generally will be posted if they are on-topic and not abusive.
For more information, please see our Comments FAQ