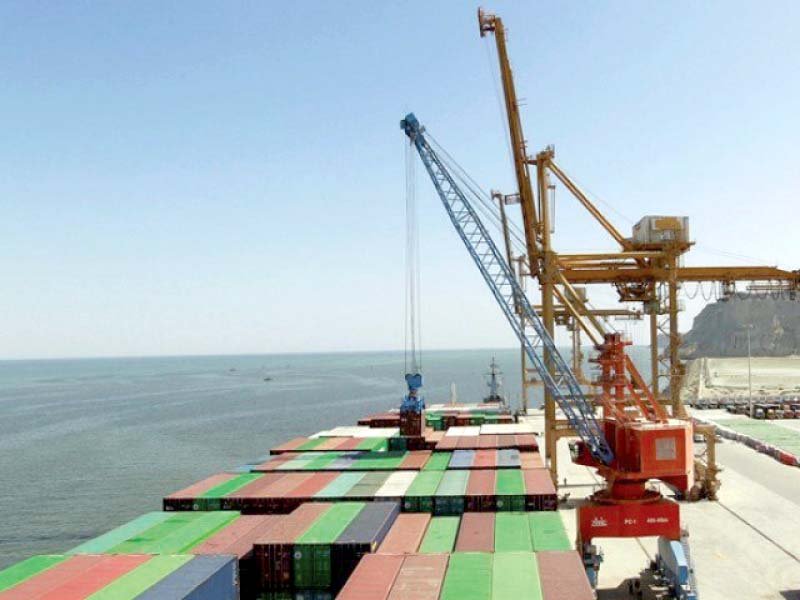 ---
KARACHI: Though government officials have been highlighting the gigantic China-Pakistan Economic Corridor (CPEC) as a great achievement for the past around three years, the project has also sparked fears that domestic industries will be crippled in future as China will dump its commodities in Pakistan.

A few months ago, Pakistan Institute of Development Economics' CPEC Centre of Excellence Executive Director Dr Shahid Rashid predicted that investment in CPEC projects would eventually swell to $100 billion by 2030 compared to the existing estimate of around $60 billion.

"China has already eaten half of our economy, what else it could do," Karachi Chamber of Commerce and Industry (KCCI) President Mufassar Ata Malik told The Express Tribune while referring to the business community's apprehensions about CPEC.

Malik is a business tycoon having diverse ventures including security services, real estate, product branding, solar power generation and pharmaceutical manufacturing.

The KCCI recently hosted the "My Karachi - Oasis of Harmony" exhibition at the Expo Centre Karachi with the aim of portraying a soft image of Pakistan's financial hub before the international business community.

"The aim of the festival was to portray a soft image of the country and show the world that the city is open for business. It was not only meant to highlight Karachi or Pakistan's products only. Anyone could have hired a stall either for B2B or B2C purpose," explained Mufassar.

The exhibition is being organised since 2004 in an effort to paint a positive image of the city and dispel investor apprehensions. Mufassar emphasised that Pakistan's business community needed to learn how to compete in the market and add value to their products, adding it should not always look at the government for a helping hand. "CPEC is not a one-way road as it will also give access for Pakistan's businesses to Central Asian markets. So, there's opportunity for Pakistan as well," he said.

However, economist Akbar Zaidi pointed out that Chinese investors and companies had been given preferential treatment and when they would start manufacturing goods at the Special Economic Zones (SEZs), it would wreak havoc on Pakistan's industry.

"Imports from China have been increasing that has forced many industries in Pakistan to shut down and when they start manufacturing here, imagine what will happen?" asked Zaidi.

Citing an example, he said "when we buy a Chinese motorcycle assembled here, it costs Rs50,000, but when a Chinese firm will start manufacturing bikes here, then it will cost much less, may be Rs35,000. As buyers, we may enjoy the bike at a lower price, but local manufacturers will certainly suffer."

In competition with China in goods manufacturing, Pakistan is not the only country that has lagged behind, even the US and India have not been able to compete with Beijing.

"Pakistan needs to find industries where China doesn't want to get involved because of language barrier like IT and services," he suggested.

Zaidi said the best thing the government could do to protect local interest was to promote joint ventures, meaning Chinese companies should have a local partner. "However, it seems difficult at the moment." In many of the Middle Eastern countries, foreign companies or individuals must have a local partner for launching a company.

Published in The Express Tribune, May 2nd, 2018.

Like Business on Facebook, follow @TribuneBiz on Twitter to stay informed and join in the conversation.