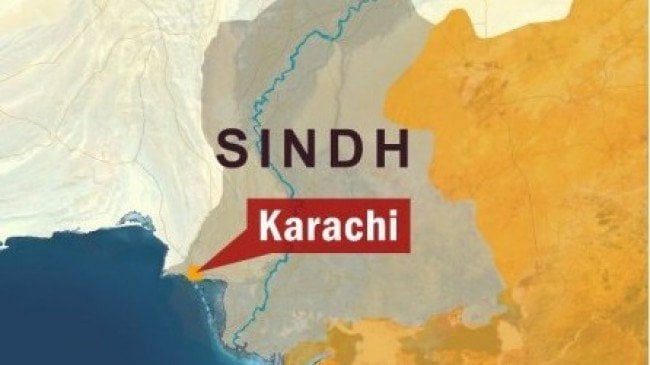 ---
KARACHI: Having a closed-circuit television (CCTV) camera is no longer a luxury within the reach of only the police or big banks. Karachi's security environment and affordable equipment has prompted many homeowners to hook up as well.

In many cases, families have found that these cameras are a cheaper alternative to hiring guards as they can monitor what is happening around their house from the comfort of their living room.

There are currently over 40 companies dealing in these systems in Karachi. According to Secure Global Solutions Inc. the demand has doubled in two years. "In 2008 we had to distribute brochures," said a staffer who did not want to be named. "By 2010 people are coming to us themselves."

Some people have acted out of fear. A 42-year-old businessman told The Express Tribune that he installed a camera at his house after a robbery at his friend's house. "They tied up his entire family, including his old mother, before they stole everything in sight," he said. "There is no way I am letting my family ever go through that - so now I can see everything going on outside."

Others have decided that they want control of protecting their family rather than leaving it up to guards hired from a company. DHA resident Bilal and his father have some of the most sophisticated CCTV cameras placed around their house. "With these cameras you can see what is happening outside and have all the entrances to the house locked," said Bilal. "You can call the police for your protection as soon as possible, in case robbers attempt to break in."

For other people, thankfully experience has not come knocking at their door but a sense of preparedness and caution has. "My parents have become obsessed with these security cameras ever since their friends had them installed," Sana told The Express Tribune. "Maybe they are being paranoid about our house getting robbed, but it's better to be safe than sorry."

The Sindh police were pioneers in placing CCTV cameras at strategic locations across the city and the City District Government Karachi followed suit by installing them in 2008. Former mayor Mustafa Kamal's prized project was his command and control centre.

Minister seeks report on surveillance project

On Thursday, Chief Minister Qaim Ali Shah directed the home department to send a progress report on the department's surveillance camera project that is apparently in limbo. The project was supposed to start this year but no work has been done and the project may now be moved to the next year.

According to home secretary Arif Khan, the provincial finance department provided Rs474 million during the current financial year for the installation of a video security surveillance system in Karachi. He added that a tender notice was also published and six firms submitted their documents.

The technical evaluation committee scrutinised the bids and qualified three firms in the presence of a chartered accountancy firm, Khan explained, adding that the office of the IG Sindh forwarded the financial observations to qualified bidders for consideration.

Khan said that the clarification records from the firms were unsatisfactory and financial bids exceeded about 100 per cent the budgetary allocation so the purchase committee could not consider the bids.

The tender was therefore rejected and cancelled in the public interest, he said. According to Khan, the purchase committee suggested that the Rs474 million in funds can be revalidated for the next year and an additional Rs400 million can also be obtained to enable the Sindh police to execute the project in 2010-2011.

Published in the Express Tribune, May 29th, 2010.
COMMENTS
Comments are moderated and generally will be posted if they are on-topic and not abusive.
For more information, please see our Comments FAQ