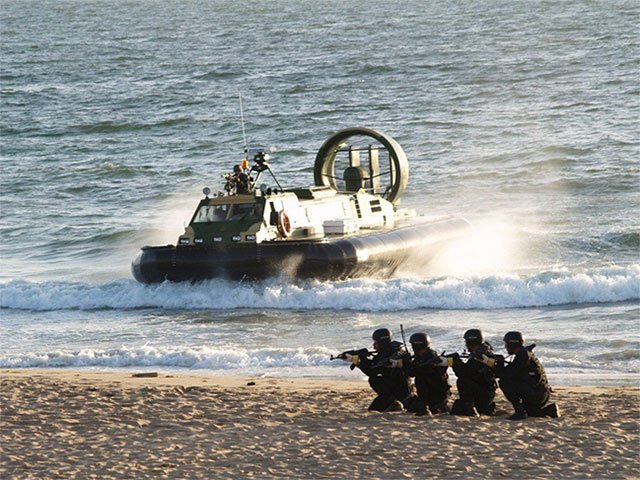 ---
ISLAMABAD : At a time when security assistance from the US is dwindling, Pakistan has raised its defence spending for the year 2018-19 by around 19.6 per cent, the highest increase during the PML-N government's current tenure.

The increase is also seen as significant amid the PML-N's uneasy relationship with the military leadership following a series of political controversies stemming from the disqualification of former prime minister Nawaz Sharif in July last year.

Despite apparent civil-military tensions, the PML-N government proposed Rs1.1 trillion budget for the three armed forces in the coming fiscal year.

For the first time in Pakistan, defence outlay crossed the Rs1 trillion mark. The allocation for 2018-19 shows an increase of Rs180 billion, or 19.6 per cent, as compared to the spending by the armed forces in the outgoing fiscal year.

Budget 2018-19: Historic high of Rs1.03tr allocated for PSDP

The increase will become whopping 30 per cent if the Rs100 billion allocated for the Armed Forces Development Programme (AFDP) is also included under defence spending.

The figures also do not include Rs260 billion allocated for the pensions of military personnel, which will be given from the civilian budget.

Out of the whole defence budget, Pakistan Army gets 47 per cent, 20 per cent goes to Pakistan Air Force, and Pakistan Navy gets around 10 per cent, said defence ministry officials.

According to the budget document 2018-19, out of the Rs1,100 billion, Rs423 billion have been allocated for employee-related expenses, Rs253.5 billion for operating expenses, Rs282 billion for local purchases and import of arms and ammunition, and Rs141 billion for civil works.



In 2013-14, the total outlay of defence budget was around Rs600 billion which has now jumped up to Rs1.1 trillion, showing an increase of 83 per cent in the last 5 years.

Defence spending has always been a subject of intense discussion, with some seeking greater transparency and open debate about the military's budget.

In recent years, the government provides more details about the defence budget. However, there has never been an open debate within Parliament on the subject.

Military officials defended the increase by insisting that Pakistan military's expenditure is the lowest in the region given the volatile security environment.

Apart from fighting militancy, Pakistan's defence spending is India-centric, given the hostility between the two nuclear-armed neighbours. Relations between the two countries have remained tense in recent months, with frequent incidents of clashes along the Line of Control and the Working Boundary.

Earlier this year, India raised its defence spending by around 8 per cent. However, the size of the total Indian defence budget is six times bigger than the total outlay of Pakistan's defence.
COMMENTS (6)
Comments are moderated and generally will be posted if they are on-topic and not abusive.
For more information, please see our Comments FAQ