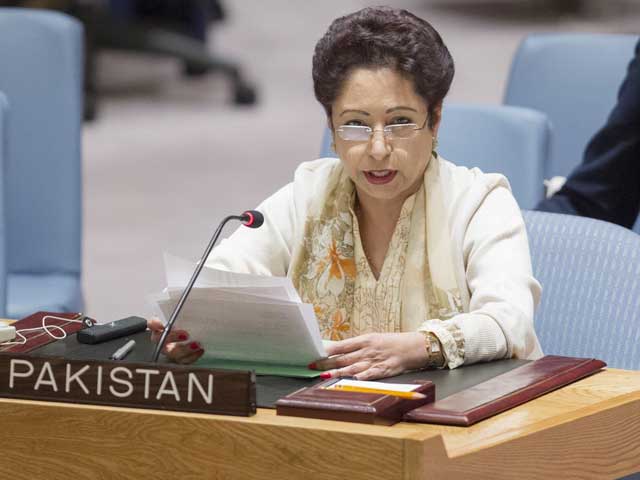 ---
NEW YORK: Pakistan's Permanent Ambassador to the United Nations (UN) Maleeha Lodhi on Thursday stressed the need to address root causes of conflict the world over to guarantee international peace, Express News reported.

Political and armed forces now share same perspective on upholding democracy: Maleeha Lodhi

Speaking at the UN General Assembly, Lodhi said little had been done on this account despite international unanimity over the pressing need for durable peace across the world.

The envoy said conflicts rooted in occupation of disputed territories, external involvement in state affairs, political and economic injustice, poverty, genocide and climate change were among the chief issues that had to be addressed to foster durable international peace.

We are the voice of Kashmiris: Maleeha Lodhi

Earlier this week, the ambassador told an United States war college delegation that Pakistan has been elected as a member of the United Nations Security Council seven times and a UN Human Rights Commission four times. Lodhi also spoke about how the nation was on the verge of experiencing its second democratic transfer of power. She said both, the civil and the military leadership were on the same page when it came to respecting the people's will.

COMMENTS
Comments are moderated and generally will be posted if they are on-topic and not abusive.
For more information, please see our Comments FAQ