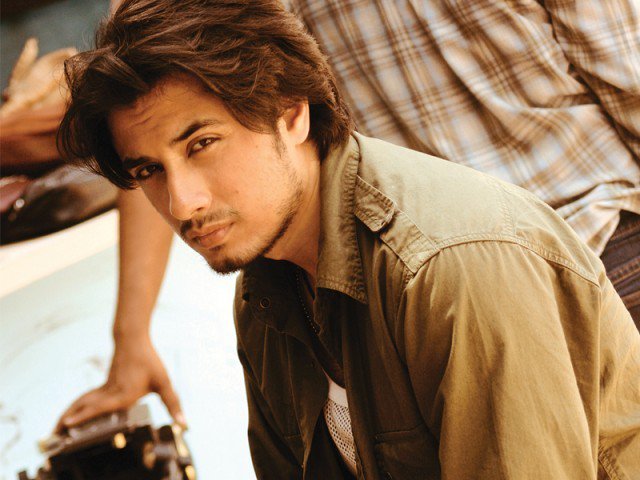 ---
Ever since Meesha Shafi has come forward sharing her story of sexual harassment at the hands of Pakistan's famous singer, Ali Zafar, many others have broken their silence as well - admitting that they, too, have felt harassed by the Channo singer.

One such individual is Humna Raza, a Pakistani blogger who writes about spreading positivity, also shared how a fan-moment with Ali didn't quite turn out to be what she had expected.

"I was at an event and I saw Ali Zafar there. I was very excited so I decided to get a selfie with him," Humna tweeted on Thursday. "He didn't say anything, but smirked and opened his arms that I took as a yes. I stood next to him and felt his hand go up the side of my waist. I felt it and I knew what happened."

https://twitter.com/HumnaRaza/status/986987056286044161

Humna added that she had misunderstood Ali back then but when she heard about Meesha's allegations, she knew hers was a case of harassment.

Another Twitter user, Leena Ghani also gained some courage to speak up on the matter once Meesha broke her silence. In a tweet, Leena penned, "In the many years I have known Ali, he has, on many occasions, crossed boundaries of what is appropriate behaviour between friends."


Thank you @itsmeeshashafi for your courage and your bravery. It's never easy. But that should never silence us. I am in total solidarity with you. You are not alone in this because #Metoo #TimesUp #WeBelieveYou pic.twitter.com/hkQ61bqnFH

— leena 🇵🇸 (@Leena_Ghani) April 19, 2018


Speaking of what defines indecent conduct, Leena shared, "The memories of the times where Ali thought he could get away by saying vulgar things to me still disgusts me."

LUMS Alumni, Maham Javaid took to Twitter explaining how Ali once tried to harass her cousin. She mentioned that they even thought of reporting him but since he is a celebrity, no one would have believed them.

https://twitter.com/JMaham/status/987014310735024128

https://twitter.com/JMaham/status/987014315982106624

https://twitter.com/JMaham/status/987014320767819776

Twitter user, Sofi also shared that Ali had misbehaved with a lot of girls when he visited the US.




With the huge number of women speaking up about their harassment stories, it seems that the #MeToo movement has initiated in Pakistan. Earlier, Khalid Bajwa of Patari was accused of inappropriate behaviour that forced him to step down from his position in the firm. Just like Hollywood, women across Pakistan are now calling for change.


Important day for #MeToo in Pakistan. It's taken months and months of discourse and revelations on harassment to finally get to the industry's Weinstein moment.
Let' hope and make sure #TimesUP for Ali Zafars and Khalid Bajwas.
More power to you #MeeshaShafi.

— Ramsha Jahangir (@ramshajahangir) April 19, 2018
I really hope Meesha wins this. I really hope this breaks the culture of silence that she rightly talks about that empowers and emboldens men to flip the narrative into their favor. Stay strong @itsmeeshashafi - this is not going to be an easy fight.

— Mahwash Ajaz 🇵🇰 (@mahwashajaz_) April 19, 2018
Do you think women come with built-in cameras and microphones to record every grope, grab, pinch, and sexual remark that's come our way, so we can produce evidence for every violation of our consent? You'd all be in trouble if that was the case, huh. Y I K E.

— Imaan Sheikh (@sheikhimaan) April 19, 2018
Have something to add to the story? Share in the comments below.