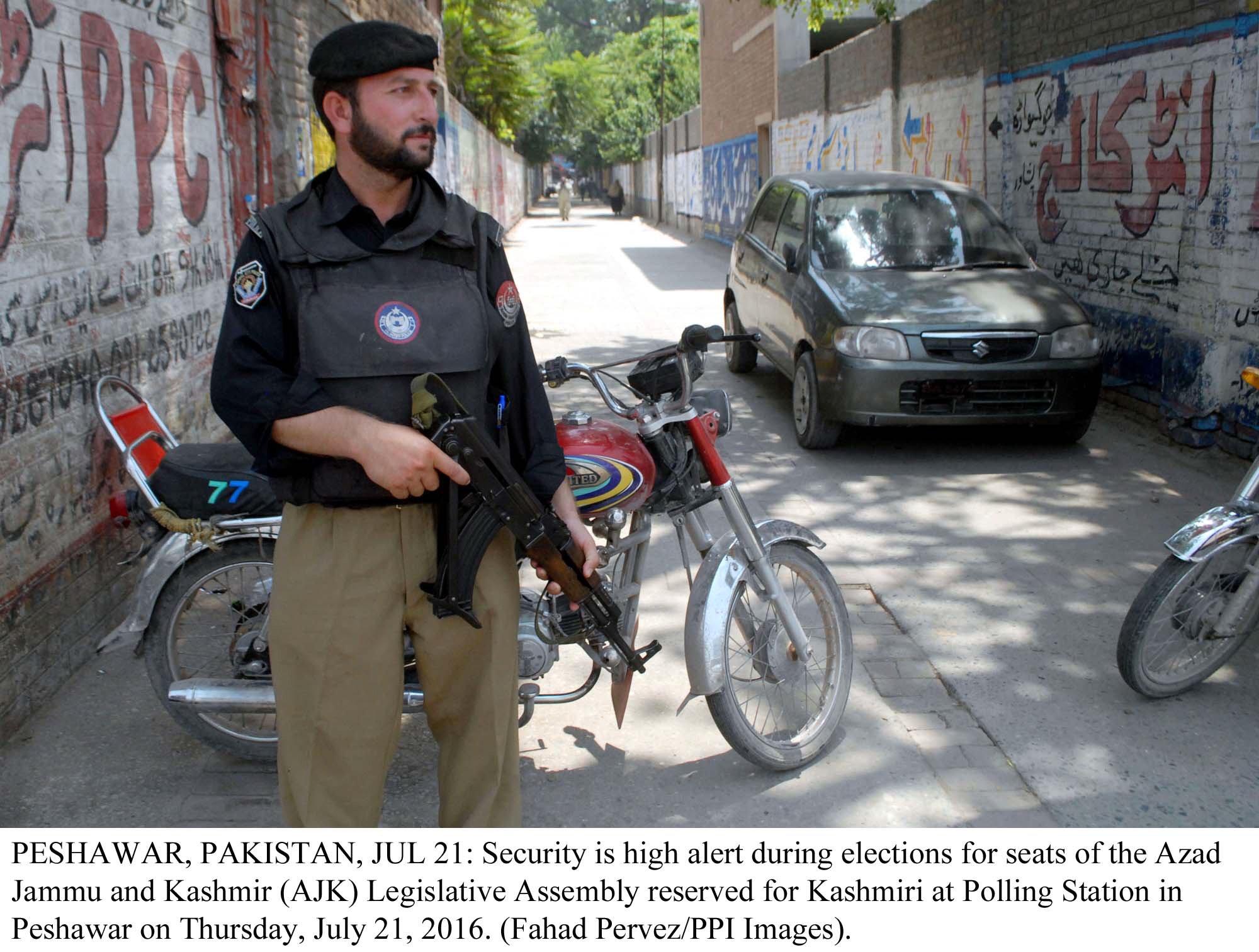 ---
PESHAWAR: Khyber Pakhtunkhwa (K-P) Inspector General Police (IGP) Salahuddin Mehsud, appearing before the Chief Justice of Pakistan (CJP) Mian Saqib Nisar, informed the court that the provincial police has withdrawn security protocol of influential individuals under court orders.

Justice Nisar was hearing a case pertaining to the provision of police personnel to influential individuals for security duties.

"Security provided to influential individuals has been withdrawn," Mehsud told the court. IGP K-P also presented a report on the issue to the chief justice, upon which he earned praised by the top judge.

CJP directs IGPs to withdraw security for influential men

Speaking to the media outside the Peshawar registry, the province's top law-enforcer said the police force takes impartial action. "We worked all night after the CJP's orders. 1,769 security officials have been called back. Previously, 900 were withdrawn."

Justice Nisar on Thursday had directed police chiefs of all provinces to withdraw within 24 hours the security protocol provided to influential individuals not entitled to official security.

The CJP had questioned IGP K-P regarding the number of personnel deployed on personal security duties. "How many personnel and vehicles of the K-P police are engaged for the security of influential individuals?" the CJP had asked Mehsud who appeared before the court.

Unusual day at Supreme Court's Peshawar registry

The chief justice also said he respects the sacrifices of the K-P police during the war on terror, but influential individuals should arrange for their security privately. The CJP also praised Salahuddin Mehsud for his sacrifices in the war on terror and told him that he has complete confidence in him.