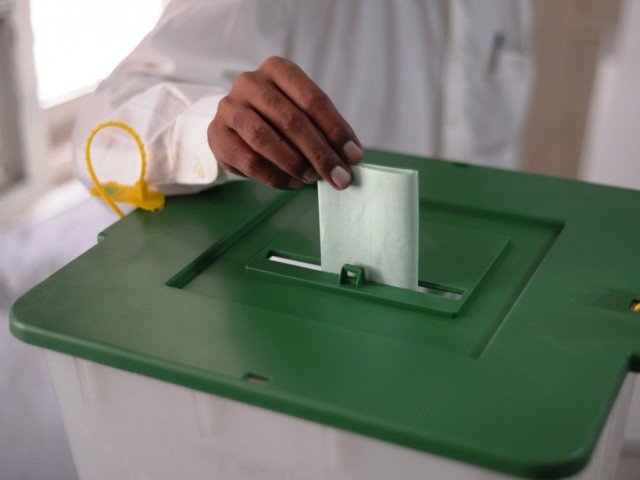 ---
ISLAMABAD:



As many as 13 PTI heavyweights have so far applied for party tickets to contest the next general elections on three national assembly seats of the federal capital.

Senior PTI leaders including Asad Umar, Saifullah Khan Niazi, Amir Kiyani and Dr Babar Awan are also among the hopefuls.
Sources in the PTI said in addition to the 13 individuals, another four applications for tickets are currently under process.

The deadline for submitting the application is May 4 so there is a possibility that the number of ticket aspirants from the federal capital may increase.

Following delimitation of constituencies in the country, the number of National Assembly seats in the Islamabad Capital Territory have been increased from two to three – NA-52, NA-53 and NA-54.

NA-52 ICT-I will be consisting of rural areas including Ali Pur, Jandala, Muhrian, Pind Begwal, Kuri, Tummair, Tarlai Kalan, Tarlai Khurd and Farash.

Four ticket aspirants have so far applied from this constituency -- including Ilyas Meharban, Raja Khurrum Nawaz, Abida Raja and Pir Hasnain.

Imran laments 'horse-trading' in Senate elections

NA-53 ICT-II will be consisting of areas including Mohra Nur, Phulgaran, Suhan Dehati, Chattar, Mouza Shahzad Town and Lakhwal and five PTI leaders are in a run for party ticket from this constituency -- including Amir Kiyani, Dr Babar Awan, Ali Nawaz Awan, Ali Bokhari, and Ilyas Meharban.

Similarly, for NA-54 ICT-III consisting of urban areas, some four ticket aspirants are in contest -- including Asad Umar, Saifullah Khan Niazi, Amir Mughal and Semi Ezdi.

A senior PTI leader said out of three constituencies of the federal capital, so far the party ticket from NA-54 is confirmed that will be given to Asad Umar.

The decision on the rest of the two constituencies would be made later.

Chan decides to join PTI

Meanwhile, the Pakistan Tehreek-e-Insaf continues to dent the already shrinking base of the Pakistan Peoples Party in Punjab, as on Thursday former PPP MNA Nadeem Afzal Chan decided to join the PTI.

A formal announcement to this effect would be made on April 25 during a public gathering in Chan's constituency which would be addressed by PTI chief Imran Khan, according to the arrangements finalised during a meeting held at Bani Gala at Khan's residence.
Chan along with his family elders attended the meeting while senior PTI leaders Shah Mehmood Qureshi and Jehangir Khan Tareen were also present on the occasion.

A press statement issued by the party's central media wing said that during the meeting Chan "appreciated PTI's anti-corruption movement" and invited Imran Khan to his constituency on April 25. Khan accepted the invitation.

Former PPP minister and Chan's uncle Nazar Muhammad joined the PTI in June last year. While, his younger brother Waseem Afzal Chan is also part of the PTI. Collectively, the family has strong clout in local politics.

Chan was elected as member of the National Assembly in 2008 on the PPP ticket, while he lost the last general elections of 2013 at the hands of PML-N's Pir Aminul Hasnat Shah.

During his tenure as MNA he also served as chairman of the Public Accounts Committee. Within the PPP he held several key posts including party's secretary general of Punjab chapter, however, in October last year he resigned from the position after citing his brother's decision to join PTI as a reason.

Insiders claim that Chan had been weighing the option of joining the PTI for quite some time, but finally made up his mind on the requests of his uncle Nazar Gondal and PTI vice-chairman Shah Mehmood Qureshi.