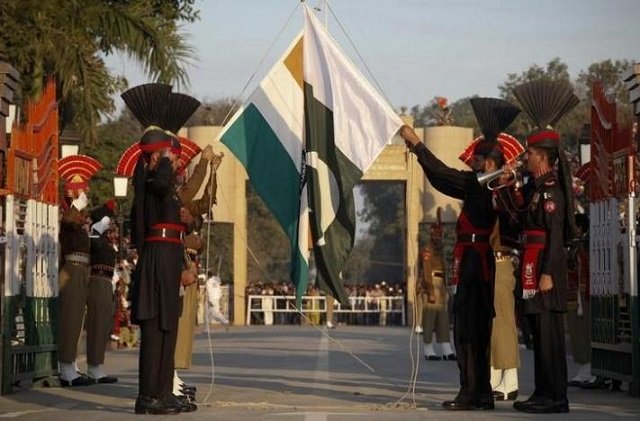 ---
LAHORE: An Indian lawmaker has proposed the construction of another gate at the Pakistan-India border crossing at Wagah to facilitate passengers between the two countries.

Shwait Malik, an Indian member of parliament, proposed that the new gate should be built next to the business gate. The proposal was presented at a meeting held in a joint check-post, sources reveal.

The gate currently in use closes at 3 pm every day for the flag-lowering ceremony held at the border crossing and people crossing the border on foot face hardship. A new gate is to be built next to the business gate to facilitate such passengers, the proposal says.

68 Indian fishermen reach India via Wagah Border

The new gate will allow travellers to commute after 3 pm. India has also proposed a dedicated restroom for Pakistani drivers near the joint check post. The rest area will have a washroom, canteen and other facilities, sources revealed further.

Despite tensions, trade at the joint business check post has crossed Rs3 billion, trade volume during the Congress government remained under Rs1 billion.