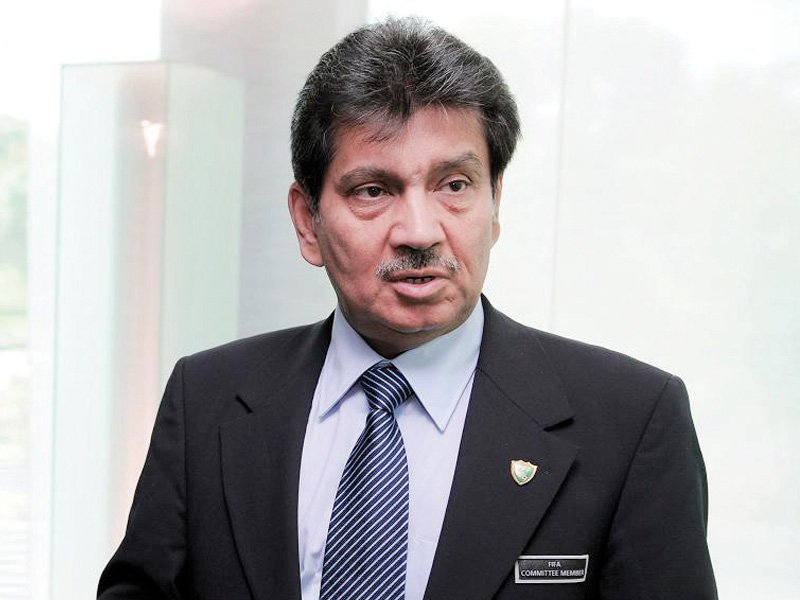 ---
KARACHI: Chief Justice of Pakistan Justice Mian Saqib Nisar on Tuesday grilled the Pakistan Football Federation (PFF) President Makhdoom Syed Faisal Saleh Hayat over ill-intentions and ordered fresh elections.

Pakistan, ranked at a lowly 203rd position in the world, has not played any international event since March 23, 2015, the same year when the infighting started in the PFF.

The federation broke into two rival groups and it all surfaced with the Punjab Football Association (PFA) elections that year.

The CJP ordered re-elections of the PFA in 14 days, which is the first phase, whereas the PFF elections will take place later.


CJP demands 'solution' to PFF problems


Advocate Ali Raza was nominated by the SC as the caretaker to hold the elections.

"Politics are ruining the sport," remarked CJP. "In the first phase PFA elections will take place and later PFF's."

Later on Chief Justice also warned Hayat by saying that "we understand your intentions".

Meanwhile, Justice Azmat Saeed Shaikh also remarked that it is the ego clash that is causing the problems and so far the politics have only let sports down. "You have humiliated Pakistan, should we care about Pakistan and the country's prestige or your ego," he remarked.

The fresh elections will be conducted according to PFF's 2014 Constitution, while Nisar also instructed that all the funds that may come from FIFA for PFF will now be scrutinised.

The PFF were expecting $4.3m from FIFA. On the other hand, the Asian Football Confederation (AFC) has also approved US$300,000 to repair the headquarters of the federation.

Pakistan were suspended by FIFA last year in October due to third party intervention since the PFF was not in Hayat's hands. The ban was lifted by FIFA last month.

FIFA had also sent their mission last month, headed by FIFA Director Member Associations Asia-Oceania Sanjeevan Balasingam to brief PFF on FIFA development programme.
COMMENTS (3)
Comments are moderated and generally will be posted if they are on-topic and not abusive.
For more information, please see our Comments FAQ