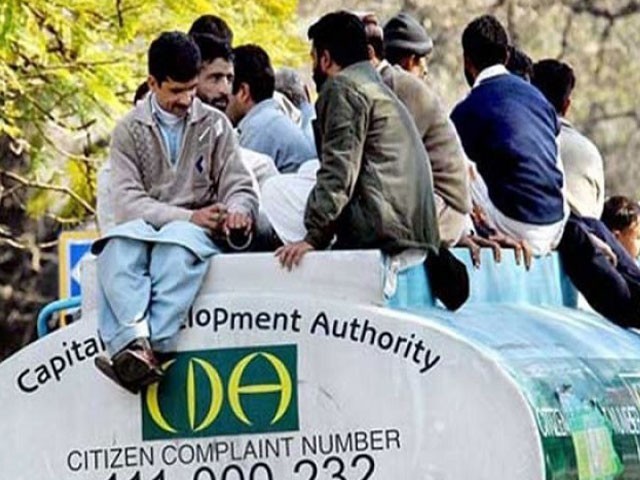 ---
ISLAMABAD: In a bid to bring the salary of its employees in line with the government mandated minimum wage, the Capital Development Authority (CDA) plans to present a summary for increasing the remuneration of its daily wage employees in the upcoming meeting of its board.

The move comes following recommendations from the Administration Wing of the authority.

If approved, the salary for daily wagers will be increased from Rs14,000 per month at the moment to Rs15,000 per month.

Security cam: CCTV cameras installed at CDA headquarters

CDA Member Administration Yasir Pirzada said that at the moment there were as many as 527 daily wage employees of the civic authority who were paid the minimum wage.

With inflation taking its toll, these daily wagers had been asking the authorities at CDA for the past few months to increase their salaries.

As a consequence, Pirzada said that he made the recommendation to the Finance Wing to enhance the salaries.

The Finance Wing subsequently prepared a summary which will be presented before the CDA Board at its next meeting for approval.

The financial impact of the revised daily wage rates would be around Rs3.5 million. During the revision, it was ensured that the monthly wages of low paid employees of CDA should not be less than Rs15,000.

CDA in a fix over parking plazas in Blue Area

Apart from raising the minimum wage, Pirzada said that it had been suggested that the new wages would be applied retrospectively from January 1.

Moreover, he said that arrears amounting to Rs2.046 million may also be paid up to January 2018. Pirzada concluded that the welfare of all CDA employees, particularly those at the bottom tier, is among their top priorities and concrete steps have been taken in this regard to ensure that all workers get justified wages.

Published in The Express Tribune, April 14th, 2018.