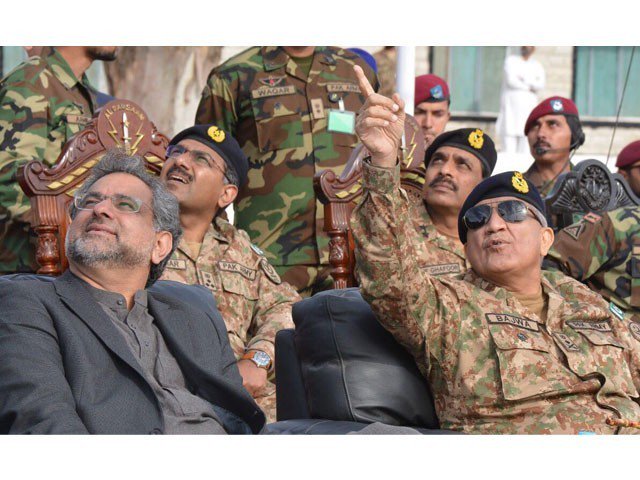 ---
The rock band 'Genesis' won a Grammy in 1987 for their 'political protest' song 'Land of Confusion'. And what a song it was…

I must've dreamed a thousand dreams

Been haunted by a million screams

But I can hear the marching feet

They're moving into the street.

Now did you read the news today

They say the danger's gone away

But I can see the fire's still alight

There burning into the night.

There's too many men

Too many people

Making too many problems

And not much love to go round

Can't you see

This is a land of confusion.

This is the world we live in

And these are the hands we're given

Use them and let's start trying

To make it a place worth living in

Are we living in a land of confusion? And how do we make it a place worth living in?

These and other questions haunt the populace as it braces for yet another dose of uncertainty to rain down after the latest thunderbolt from the highest court in the land. It is though not the presence of uncertainty that is unsettling – we being used to such environs – but its nature. This nature is encapsulated in a devastatingly simple question:


Dialogue only way to peace with India: COAS


Who is running Pakistan today?

Herein lies the core of the confusion in this land of confusion. Between the judiciary and the government and the establishment, is anybody sure who's in charge? Well, let's backtrack a bit. In a democracy, no single person or institution is supposed to be in charge. That's the whole point of having a system of checks and balances and division of power and responsibility. No surprise then that on paper –  the Constitution – every institution of the state has a defined role to play in the running of the state. This defined role may overlap a bit but in theory domains are carved out to ensure complementarity, coordination and cohesion between them.

That's the theory.

Reality, as we all know, is a bit messier. Navigating through this mess is not unlike driving on the roads of Pakistan: you keep traffic rules in the back of your mind and negotiate the rest based on your wits, aggression and size of your vehicle. As sizes of institutional vehicles go, politicians are now riding along in a Suzuki FX even though many erroneously believe they are being chauffeured around in a Stretch Limo. The SC verdict laying down a lifetime disqualification for politicians convicted under Article 62(1)(f) is now a judicial sword that will hang threateningly over errant parliamentarians of all shapes, sizes and affiliations. Those Einsteins celebrating the verdict should refresh their memory about what this article of the Constitution actually says:

"A person shall not be qualified to be elected or chosen as a member of Majlis-e-Shoora (parliament) unless – he is sagacious, righteous, non-profligate, honest and amen, there being no declaration to the contrary by a court of law…"

Be that as it may, we can premise the situation on two suppositions: a) institutional equilibrium has collapsed at the first sign of collision and what is happening now is a result of random escalation event by excruciating event; b) There is a method to this randomness and this method is rooted in some coordinated intent to 'set things right'.

Option (a) means no one is in charge and the chips may fall where they may once the dust settles – if it settles. Option (b) means we are being saved by saviours who believe they have a plan – a good and noble plan that will rescue us from the mess we find ourselves in.

The collapse of institutional equilibrium, if that be the case, is a by-product of numerous factors. Had the parliament done something about Article 62/63 at the time of the 18th Amendment, the judiciary would not have had the cause or opportunity to convert the clauses into an executioner's blade. Had Nawaz Sharif not taken the Panama issue so casually and fought the legal battle more seriously, or even faced up the issue in parliament, the ultimate conclusion could have been different. Had Nawaz been more inclusive in his governance style, had the establishment high command been less hostile towards the government, had PTI's leadership been less malleable to the umpire's umpiring, had the media been more professional and less partisan in its outlook and had random luminaries sported less of a messiah complex – then perhaps the equilibrium may have held out more. As it turns out, none of this happened and hence is likely to stay the same as we hurtle down the slippery slope of inequilibrium.

But what if there's a method to this randomness? What if good intentions, good notions and good ambitions are driving men and women to bring about sweeping changes across the political spectrum in order to 'cleanse' the system and disinfect it of all undesirable outcomes? Try joining the dots across this randomness and a picture may emerge that shows the blurry contours of a guided mechanism of governance.

Guided? The connotation is provocative. But it is also suggestive of a powerful state getting fed up with the state of governance in the centre and provinces; of it getting frustrated with the inefficiencies of a post-devolution structure; of it growing embittered with the entrenchment of political vested interests across the length and breadth of this system.

It's an alluring thought, this - to fix things once and for all. Alluring it may be, new it is not. The diagnosis may be correct, but the treatment? Does someone have a solution? Anyone?

The short-term solution at hand is free and fair elections. Yes, the kind where there's no pre-poll, poll-day or post-poll rigging. Yes, the kind we have never had. But as we stand where we stand today, is this asking for too much? Is this setting the bar too high for a system which cannot even maintain its constitutional equilibrium? Is this too much to expect from political and institutional stakeholders who cannot even agree on the fundamental rules of the game?

If the answer is yes, then welcome to the land of confusion where no one knows who is in charge.

Published in The Express Tribune, April 15th, 2018.

Like Opinion & Editorial on Facebook, follow @ETOpEd on Twitter to receive all updates on all our daily pieces.
COMMENTS (6)
Comments are moderated and generally will be posted if they are on-topic and not abusive.
For more information, please see our Comments FAQ