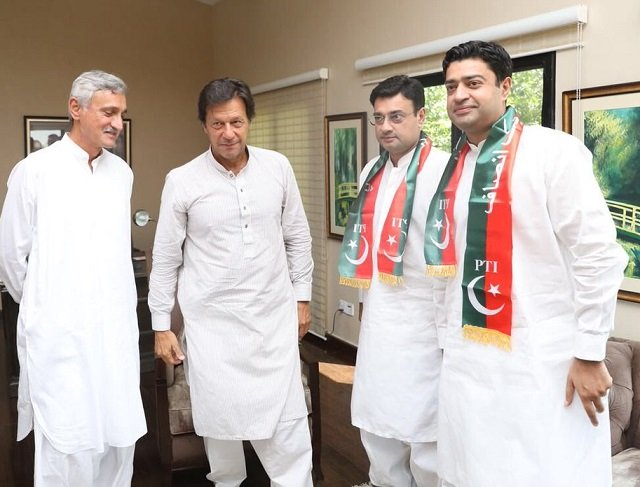 ---
Pakistan Muslim League-Nawaz (PML-N) MNA Bilal Virk, party's candidate in NA-4 Nazir Musazai and PML-Q leader Chaudhry Zaheeruddin joined the Pakistan Tehreek-e-Insaf (PTI) on Saturday.

The PTI chief welcomed the newcomers to the party in separate meetings at his Bani Gala residence in Islamabad, Express News reported.


3 wickets fall in 1 day :-

Bilal Virk, sitting MNA of PMLN
Nasir Musazai, NA-4 Runner-up candidate of PMLN
And Chaudhary Zaheer Ud Din joins #PTI pic.twitter.com/yl5P1IxvvD

— PTI (@PTIofficial) April 14, 2018


Later addressing a news conference, PTI spokesperson Fawad Chaudhry said that Imran Khan had turned the party into a 'machine', without which one cannot win elections.

PML-N MNA Kumar joins PTI

"We have become a sea where all rivers will eventually fall into," he remarked, adding that the ruling party was crumbling off and more of its leaders will join the PTI in coming days."

"We don't know if there will be any PML-N left for us to contest against [in coming elections]," he added.

Commenting on Pakistan People Party (PPP), Chaudhry said committing 'political suicide' would be better than going into an electoral alliance with the ruling party in Sindh.