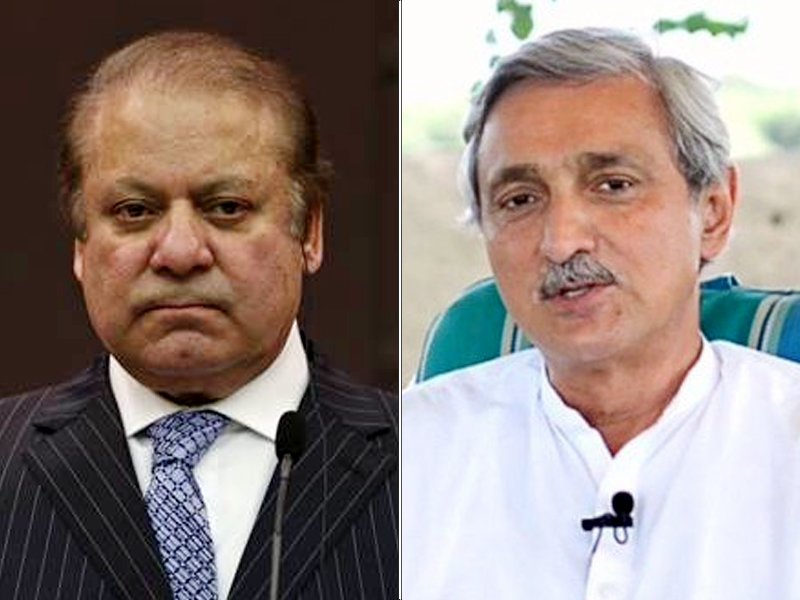 ---
ISLAMABAD: The top court is set to decide later today (Friday) the fate of Nawaz Sharif and Jehangir Tareen in the cases relating to the duration of their disqualification to contest elections.

The judgment in civil appeal no.233/2015 etc., will be announced in the courtroom 1 on Friday.

In February, the five-judge bench, headed by Chief Justice of Pakistan Mian Saqib Nisar reserved judgment on the case related to determination of time duration of disqualification under Article 62(1)(f) of the Constitution.

During the same month, Nawaz contended before the Supreme Court that disqualification under Article 62 "is confined only to the election in question, and not perpetual". He stated this in a written statement in the matter related to the interpretation of Article 62 (1)(f) of the Constitution.

Top court reserves judgement in lifetime disqualification case

The apex court disqualified Nawaz as the premier in the landmark judgement in Panama Papers case on July 28, 2017. The top court also disqualified the PML-N's supremo to hold the party's top slot on February 21 this year.

The PML-N has since been organising countrywide rallies addressed by Nawaz, who terms the disqualification a verdict of a few people, saying they cannot decide the fate of the nation that mandated the ruling party.

Similarly, on December 15, 2017, while the SC found party chief Imran Khan to be honest, it disqualified general secretary Jahangir Tareen. Neither the PTI nor PML-N had welcomed the top court's judgment.