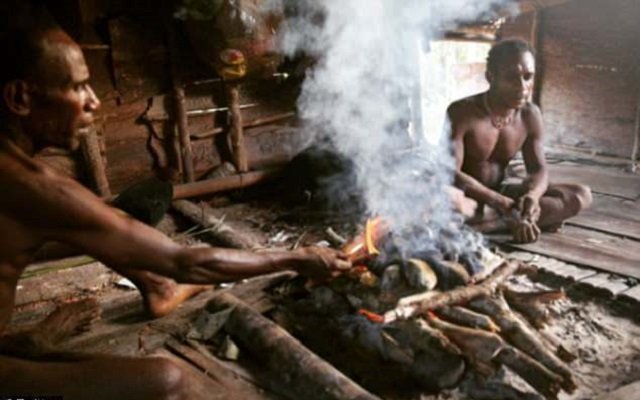 ---
LONDON: Fans of BBC expressed their shock and anger on social media after the broadcasting corporation admitted in a statement last week that scenes from its documentary series "Human Planet" were staged by the camera crew.

A year on, 'BBC Dad' reflects on internet stardom

An episode of the television documentary "Human Planet" depicted the life of the Korowai people of Papua New Guinea and shot scenes of tribesmen moving into a tree house. The BBC admitted that "the portrayal of the tribe moving into the tree house as a real home is not accurate."

Actually, during the making of BBC's upcoming documentary series, a member of the tribe talked about how they have built high tree houses for the benefit of overseas programme makers.




"Seems so natural! What is there left to trust in the world?" A netizen called Ali M tweeted.

"I want a refund on my TV license...TV programs are not as described and not fit for purpose," said a netizen Sparkle Sunshine.

It's not the first time that BBC's documentary series are embroiled in a fakery scandal. In 2011, BBC filmed shots of a tarantula spider in a studio for an episode about wildlife in the Venezuela jungle.

In the same year, "Frozen Planet" of BBC featured newborn polar bear cubs in a den with their mother, with many people assuming they were born and filmed in the Arctic.

Leading BBC news anchors acquiesce to pay cuts

However, the cubs were actually in a Dutch animal park, as revealed in behind-the-scenes footage on the show's website.

In 2015, the production crew of a documentary about life of Mongolian camel herders used a semi-domesticated wolf after being unable to find a real wild wolf to film on location.

Viewers expressed their disappointment over these documentary scandals. "What a surprise, the BBC lying again," said another netizen Stevehixy on twitter.
COMMENTS
Comments are moderated and generally will be posted if they are on-topic and not abusive.
For more information, please see our Comments FAQ