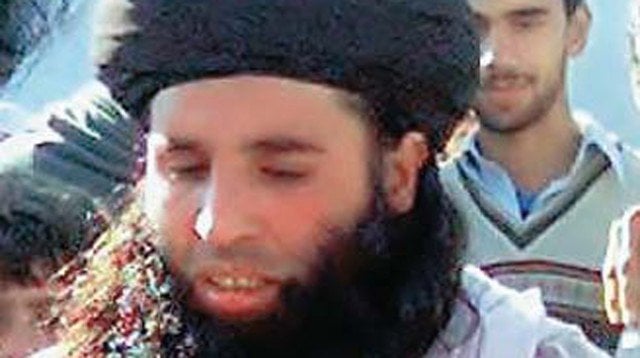 ---
PESHAWAR: Conflicting reports on Tehreek-i-Taliban Pakistan (TTP) leader in Swat, Maulvi Fazlullah's death surfaced Thursday. Afghan officials claimed Fazlullah may have been killed in fighting in the remote mountains of eastern Afghanistan. It has been reported that hundreds of insurgents launched an attack in the Afghan province of Nuristan.

The Taliban chief in the Bajaur area Faqir Mohammed said that Maulana Fazlullah or the Pakistani Taliban "cannot be considered a part of the scenario that developed in Nuristan." He further said that since Fazlullah was not involved in the incident, he could not have died in it. Mohammed also said the clash in Nuristan was amongst the Afghan Taliban and the Afghan army.

Pakistan's former ambassador to Afghanistan Rustam Shah Mohmand told The Express Tribune that Fazlullah, after switching between Swat, Dir, Bajaur and Dir again, might have shifted to Nuristan but only through an unusual route as they Pakistan-Afghanistan border has a heavy deployment of the Pakistan Army on the border. Mohmand further said that Fazullah couldn't have crossed the border with a very large number of people and if he did manage to cross over to Afghanistan, he would have only done it along with a very small group not hundreds of insurgents.

Mohmand said that there is hardly any presence of the Taliban in Nuristan. The province is under the control of the Salafis just as the Khost, Paktia and Paktika provinces are under the control of Haqqanis.

Fazlullah's death can be confirmed in the next few days because if he is indeed dead, a funeral will take place somewhere in the area which can be used to identify him, Mohmand said.

Sources have told The Express Tribune that intelligence officials in Bajaur are also speculating Fazlullah might be in Nurisan and killed. But even they are not confirming the news.

If Fazlullah is dead, he is going to be the second major TTP leader who was killed by forces external to Pakistan. Prior to him, Baitullah Mehsud was killed by a US drone strike. Political analysts say Fazlullah's death will have consequences in the Malakand division's areas such as Swat, Dir and Buner but no repercussions are going to be seen in Fata as militants there are acting independently.

Fazlullah might have been living in the eastern Afghan province of Nuristan for past six months, intelligence officials and frequent visitors to the area said.

Some religious leaders in Pakistan's Chitral district, who have been visiting Nuristan frequently in recent months, told The Express Tribune they had heard the presence of the militant commander in the area since last December.

AP ADDS:

The Associated Press (AP) quoted provincial police spokesman Farooq Khan as saying that about 400 Afghan police supported by village militias have been trying to fend off an attack by hundreds of insurgents in eastern Nuristan province for five days and on Wednesday, the militants made a push to capture all of Barg-e-Matal district on the Pakistan border, sparking heavy fighting throughout the area.

A senior border police official said he had credible reports that Taliban commander Maulana Fazlullah was killed on Wednesday. Gen Mohammad Zaman Mamozai, the commander for border police in eastern Afghanistan, said the information came from local residents where the fighting was taking place.

Another Taliban commander in Bajaur, Asad Ullah, insisted that Fazlullah was alive. "Maulana Fazlullah was the guest of Taliban in Nuristan, and we don't think he can be killed so easily," he said. Others in the Afghan government however were hesitant to confirm Mamozai's account while Nuristan police Chief Mohammad Qasim said it was difficult to identify the bodies of those killed.

At least seven militants and one police officer have died so far in the fighting , according to Afghanistan's Interior Ministry while about 500 Pakistani attackers have laid siege to the area, officials said.

Heavy fighting continued Thursday and government forces were running short of food and ammunition, said Khan, the police spokesman. Nato helicopters have flown in some weapons and ammunition but more is needed, he said. It takes two days by donkey to reach the site of the fighting through the one road that is open, he added.

Fazlullah, nicknamed the "Mullah Radio" for his hard-line anti-Western broadcasts on a pirate radio station in northwestern Pakistan, was the Taliban commander in the Swat Valley until the Pakistan military pushed out the group from the area last year.

A base to the south of Barg-e-Matal, Combat Outpost Keating, was the site of a massive attack in October 2009 in which insurgents breached the base's defenses and killed eight soldiers. Keating, already scheduled to be closed when the attack occurred, was abandoned soon after.

ADDITIONAL REPORTING BY ZIA M KHAN AND SUMERA KHAN

Published in the Express Tribune, May 28th, 2010.