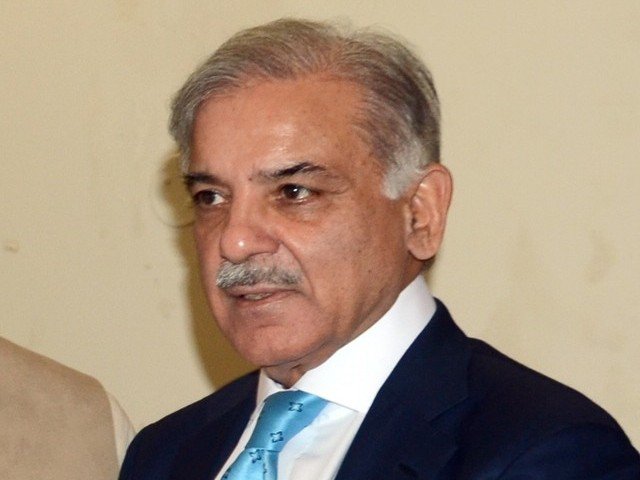 ---
Punjab Chief Minister Shehbaz Sharif said on Sunday that the politics of the Pakistan Tehreek-e-Insaf (PTI) was premised on lock-downs, holding institutions hostage, sit-ins and allegations.

He said the PML-N will decimate the party in the next general elections while addressing a rally in Kamalia. "Today our opponents air allegations but they do not like to shake hands with the common man," Sharif said.

He said the 2014 PTI sit-in was a conspiracy against the nation. Sharif said the movement had been timed to coincide with the visit of the Chinese President. Many agreements had to be inked over the visit. His visit had to be delayed by months. The sit-in stalled national progress, the Punjab chief minister said.

Sharif said politics of personal feuds and accusations should end. "This will have to stop if we want to fashion Pakistan as envisaged by Quaid-e-Azam Muhammad Ali Jinnah...The PML-N will put an end to politics of accusations," Sharif said.

PTI Chairman Imran Khan said on April 8 that Shehbaz is the biggest drama in Pakistan's politics and is struggling to please army and judiciary to get some space.

Imran further said that whenever independent investigations would be carried out into Punjab mega projects one would find the Punjab CM more corrupt than deposed PM Nawaz Sharif and Pakistan Peoples Party's Asif Ali Zardari.

"I have been waiting for the 2018 polls for the last 22 years. Once in power, PTI will expose corruption of Shehbaz, his sons and other associates," Khan said adding corruption was the biggest issue of Punjab.

He also said this was the year of change and PTI would make Pakistan a country envisioned by Muhammad Ali Jinnah.

The PTI chief stated the corruption committed by Nawaz and Zardari was the real cause of financial deterioration in Pakistan and that no country can progress without investment in public.
COMMENTS (4)
Comments are moderated and generally will be posted if they are on-topic and not abusive.
For more information, please see our Comments FAQ