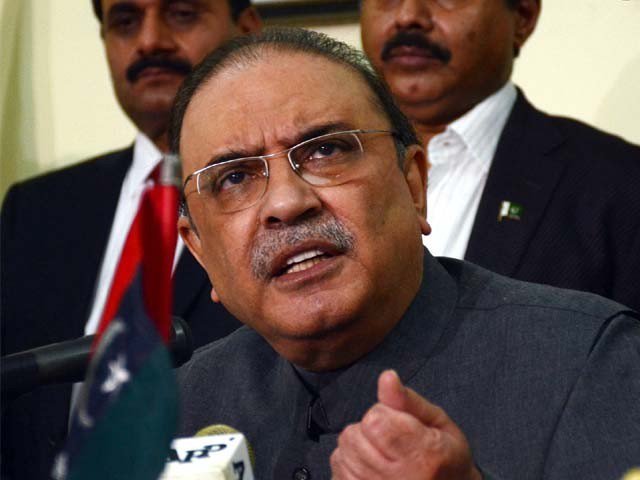 ---
Pakistan Peoples Party (PPP) co-chairman Asif Ali Zardari has said that he will put himself in the driving seat after his party is elected to power in this year's general elections in the country.

Addressing a political rally in Nawabshah on Sunday, he claimed that the party will sweep the 2018 election from across Pakistan, adding that he would assume the main role in the PPP government to steer the country out of trouble, Express News reported.

"Peoples Party will form the government after securing victory from throughout the country and I will sit on the driving seat myself and show how a country is run," he was quoted as saying.

The former president of Pakistan claimed the party was stopped from winning the 'RO's [returning officers'] elections' in 2013 through a conspiracy and an impression of the PPP's disapproval in Punjab was propagated by throwing us out of the last general elections.

Nawaz didn't return favours, will be held accountable soon, says Zardari

"Threats are being hurled again, however, despite threats, we will not stand down … we have survived martial laws. This time we'll contest the election with full preparation," said Zardari.

Criticizing the Pakistan Muslim League-Nawaz (PMl-N) government, he said deposed prime minister Nawaz Sharif was to be blamed for the country's 'dismal situation', claiming national entities were causing losses and masses were being buried under heavy debt.

"We will put the country back on the path of progress and prosperity and fill the national kitty after forming the government," said the PPP supremo, adding that his son Bilwal had become a '100% leader' and daughter Aseefa will contest the polls from a Nawabshah constituency.
COMMENTS (5)
Comments are moderated and generally will be posted if they are on-topic and not abusive.
For more information, please see our Comments FAQ